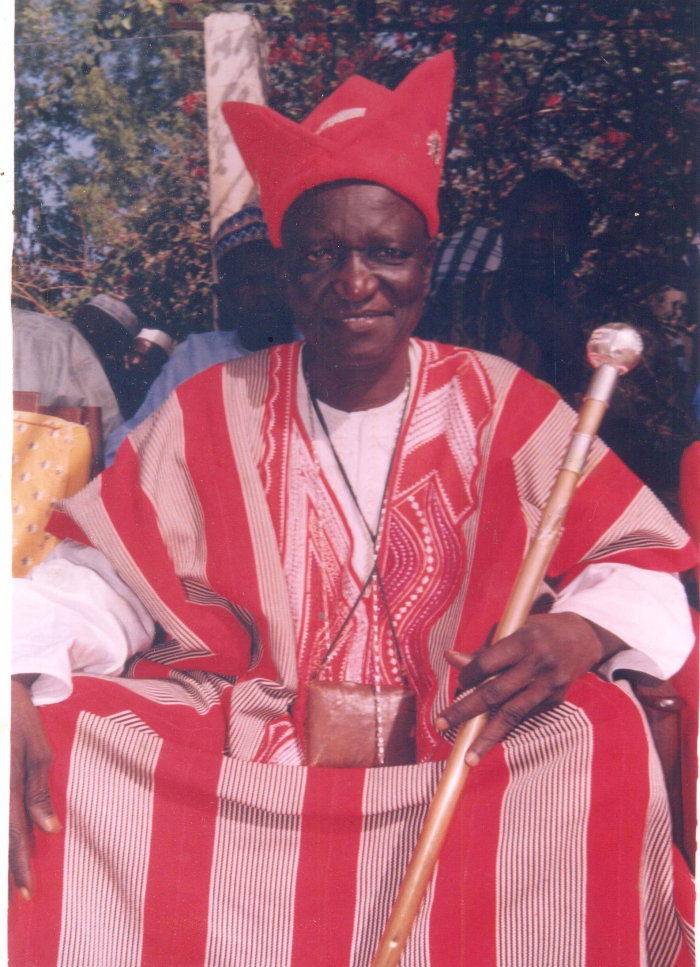 The Paramount Chief of the Gambia, Alhagie Demba Sanyang has spoken at length about the role of the National Council of Sefolu.
According to him, the council has no boundaries in resolving matters.
Paramount Chief Sanyang made these remarks in an interview with this reporter at his residence in Lamin. He went on to explain that, the idea behind the establishment of the council came from the President himself.
He noted that the council was inaugurated at Mansakonko by the Honorable Minister of Local Government and Lands, Ismaila Sambou.
The council, he added, is headed by a Paramount Chief, who happens to be himself. The first Gambian born Paramount Chief also told our reporter that the purpose of setting up the council, is to amicably resolve matters at district level without taking culprits to law court, thus promoting peaceful coexistence among people. He added that the role of the council is very crucial in national development, putting into the consideration the rate of crime in the country ranging from land disputes or marriage problems, inheritances, among other societal problems.
According to the Paramount Chief, the President is the brain behind the council, who used his visionary leadership and foresight to set it up.
The Lamin-based chief noted that their role as a Council of Seyfolu, is to safeguard the entire districts in the country, as well as their people.
He added that "going back to our tradition this country is known globally to be the most peaceful country, due to the fact that everything was done at the level of our traditional leaders who play a key role in solving those issues at their capacity through dialogue".
He thanked the government of The Gambia for introducing an Alternative Dispute Resolution, noting that land dispute is becoming very low in the districts.
"In fact some chiefs are telling me about three to six months there is no sitting at their district tribunal," he added.
He continued to say that the Council of Seyfolou has strong collaborators known as Council of Elders, whom he said, is very instrumental in resolving matters.
 "I am very impressed about the commitment of my council as it helps bring down or reduce crime rates in the districts," he said.
On behalf on the council, he lauded President Jammeh in his stand in promoting traditional norms and values, peace, stability and development.
He also advised the council to redouble their efforts and work towards reciprocating the trust bestowed on them.
He also commended the Honorable Minister of Local Government and Lands for his encouragement and support.
He also used the opportunity to hail the Gambia leader for maintaining ties with Libya.
Read Other Articles In Article (Archive)