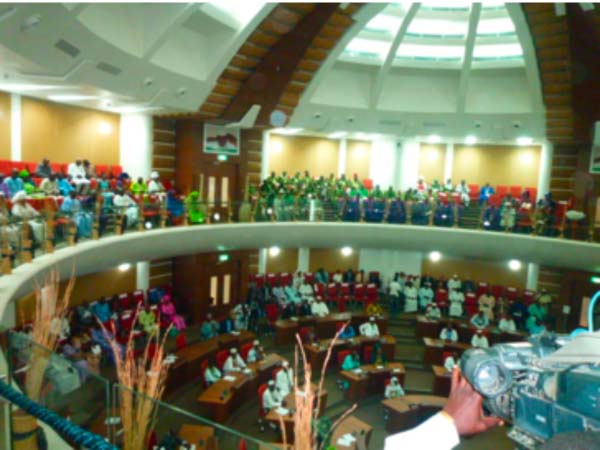 The Gambia Public Procurement Authority (GPPA) will organize a daylong training course for the National Assembly's PAC/PEC members on the public procurement system, according to a press release sent yesterday to The Point.
The release further indicated that this would be the seventh-training workshop to be delivered by GPPA in recent months, and it is expected to bring together government officials and consultants.
According to the release, GPPA specialist procurement officers supported by the EU-funded technical assistance consultants delivered a statement at the workshop.
The release spelt out the GPPA responsibilities, indicating that GPPA is responsible for the regulation and monitoring of public procurement in The Gambia, monitoring performance of procuring organization to ascertain efficiency and compliance with applicable legislation, regulations and instruction, being provided annually to the Minister of Finance, a quantitative assessment of procurement activities in The Gambia and could refer to the Auditor General for any violations.
The release further stated that there is wide agreement that significant public spending takes place through the public procurement system, and a well-function procurement system put in place to ensure that government funds are used effectively to achieve efficiency and value for money in the delivery of programmes and services by the government.
Up to 70 per cent of government budget is spent through the public procurement process, the release stated.
The release also spelt out the National Assembly PAC/PEC responsibilities, stating that the PAC/PEC is a key procurement oversight organization working together with other organizations, including the National Audit Office, Internal Audit and the GPPA to ensure that the public procurement system is operating effectively and efficiently and delivers value for money.
The PAC/PEC regularly reviews the operations of government ministries and agencies and public enterprises.
"A key feature of these reviews is of organizations procurement performance and compliance with the GPPA 2014 where reliance is placed on the GPPA compliance Audit Review of eightcompliance indicators such as institutional structure (contract committee and specialized procurement unit); submission of annual procurement plan; submission of monthly reviews; filing of requisite GPPA forms; thresholds and procurement methods; solicitation documentation; award of contracts to register and deserving suppliers and proper filing and codification systems," the release stated.
According to the release, the PAC/PEC and GPPA are concerned to improve the level of compliance procuring organization limit exemption and reduce the reliance on non-competive procurement methods.
According to the release, the workshop would provide National Assembly PAC/PEC with information about public procurement and public finance management and achieving value for money.
It would also provide an opportunity for GPPA to cover key issues of concern to the National Assembly PAC/PEC.
Read Other Articles In Article (Archive)