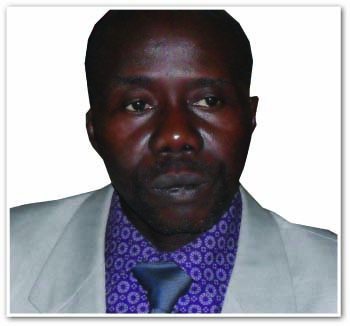 Members of the National Assembly Thursday ratified the financing loan agreement for the construction of Laminkokto-Passimus Road.
The financing agreement was tabled before deputies by Hon. Balla Garba Jahumpa, Minister of Transport, Works and Infrastructure.
Presenting the financing agreement between the Government of The Gambia and The Saudi Fund for Development, which was signed on 12 February 2016, as co-financing instrument for the Laminkoto-Passimus road, Minister Jahumpa said the road project aimed to support the economic and social development of the eastern region of the country, by maximising its agricultural potential and enabling people to have easier and safer access to schools, healthcare facilities, among others.
The project comprises the construction of an asphalt road with a total length of about 122kms and a width of about 7 meters, with shoulders of about 1.5 meters each.
In addition to construction works, the project also includes consulting services to review the final design and prepare the tender documents, and supervise the implementation and land compensation.
The Transport and Works Minister further told deputies that the project is expected to be completed by the end of 2019, adding that it is a co-financing agreement from the Kuwaiti Fund for Arab Economic Development, Abu Dhabi Fund for Development, OPEC Fund for International Development and Arab Bank for Economic Development in Africa.
He disclosed that the loan agreement is equivalent to USS20 million and the interest rate is 1 per cent per annum, and repayment over 30 years including 10 years grace period.
"These terms have been found to be in line with Government's borrowing requirements and, therefore, I humbly request this august assembly to consider and ratify the financing agreement signed between the Government of The Gambia and the Saudi Fund for Development as co-financiers," Minister Jahumpa said.
Transport and Works Minister also presented the Kuwait Fund for Arab Economic Development agreement signed between the Government of The Gambia and Kuwait Fund for Arab Economic Development on 29 March 2016, as co-financing instrument for The Gambia's contribution to the Gambia River Basin Development Organization OMVG Energy Project.
Transport and Works Minister said the objective of the project is to supply clean energy at a competitive rate, with a view to reducing energy deficits in The Gambia, Guinea, Guinea Bissau and Senegal.
This energy project aimed to provide member states with a total installed capacity of 368MW, as well as 1,348GWH of cheaper renewable energy per year, and 12.55 per cent of their electric energy needs in 2018.
The Kuwait section will essentially cater for the construction of primary sub-stations at Soma and Brikama, he said, adding that the Soma sub-station is basically a distribution substation connected to the 225 KV loop.
It also serves to feed by antenna and the Brikama substation through a double circuit line of which only one circuit is used at a time, and the second is serving as a standby link, he said.
Read Other Articles In Article (Archive)