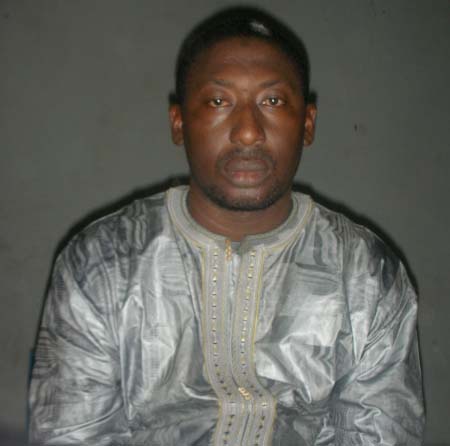 Musa Sowe who was the acting director of National Youth Association for Food Security (NaYaFS) is now the president of the National Coordinating Organisation of Farmers in The Gambia (NACOFAG).

He was elected president of NACOFAG at the 3rd national congress held at Farafenni on Wednesday and Thursday. It was attended by 15 member federations of NACOFAG.
Mr Sowe replaced Muhammed Finkeh who was the president of NACOFAG from July 2011 to August 2016.
Alieu Sowe, national coordinator of the network, said the main objectives of the congress was to elect members of the national executive board, approve policies formulated by the national executive board, approve the constitutional amendments of the network, approve new members into the organisation and determine membership dues.
The technical and financial developments of the network, and the strategic plan for the next three years were also presented to the congress.
From the congress, NACOFAG came out with an approved three-year strategic plan, operational manual and a financial manual for the network.
The elected officials of NACOFAG for 2016 - 2018 are Musa Sowe, president; Ma-Ngansa Jabbi, vice president; Kawsu Conteh, treasurer; Bakoto Mboge, president women wing, and Alhaji Ebrima Beyai, president youth wing.
The congress was attended by 125 farmers and leaders from the Association of Farmers Educators and Traders (AFET); National Farmers Platform The Gambia (NFPG); National Women Farmers Association (NAWFA); National Youth Association for Food Security (NaYAFS); Federations of Cashew Farmers Association (FCFA); Fish Smokers Association; Livestock Owners Association; Sheppard and Cattle Farmers Association; Fandema Association, etc.
The main thematic focus of NACOFAG includes the promotion and advancement of family-farming initiatives nationally; promotion of economic initiatives of the farmers; enhance the enterprise development of the youth through micro-credit schemes and agric business development; promotion of agro-ecology and agro-forestry development focusing more on climate resilience and indigenous knowledge; increase the business development of the women on livestock; seed multiplication and land development through enhanced capacity building, and partnership development and integration of sectors locally and regionally focusing more on agriculture and natural resources.
Read Other Articles In Article (Archive)