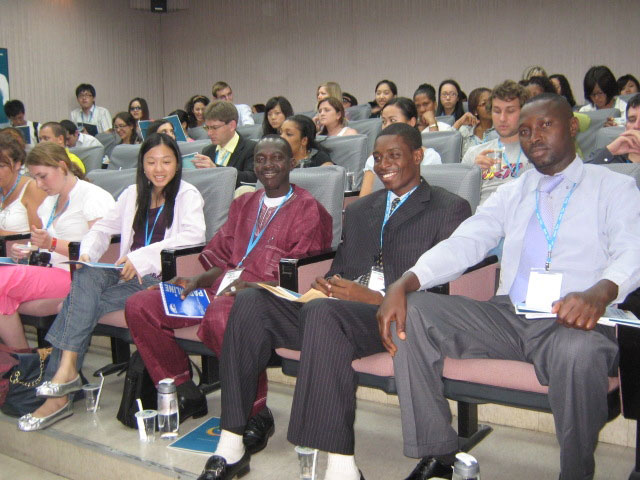 I intend to share my experience in Taiwan with the readers of this column, because I believe it is an experience worth sharing with the public.
To start with, I must say that if I want to give an account of all what I learned in Taiwan during my recent visit to the Island I would not have the much needed space to do so. I will just try to be as brief as possible. Please follow me:
It was exactly on Thursday July 23rd 2009 when I left Banjul for Taiwan, via Nairobi and Hong Kong with a brief stop in Bangkok, and arrived in Taipei on July 26th . It's imperative to note that there is a nine-hour time difference between Taiwan and The Gambia. Located in East Asia, the mountainous island nation covers a land area of 36,000 sq km. Its land, surrounded by blue waters, holds a population of 23 million people.
The country's annual per capita income exceeds US$16,000.
While in Taiwan, I was fortunate to visit so many interesting places. This included the world's tallest building, Taipei 101, which is located in the Taiwanese capital. This stat-of-the art edifice is a clearing manifestation of the determination of the people of Taiwan.  Taipei 101is a 10 story building, reaching a dizzying height of 509m. It has 6 story shopping malls in the building.
Walking within Taipei is great deal. Taipei is full of beautiful high-tech story buildings. Buildings there can always attract the attention of a first-time visitor for a look.
Taiwan is one of the world's freest countries. Over the years, the people of this island continue to enjoy a happy and peaceful life. The Taiwanese people's adaptability to changing circumstances has been a key factor behind their success in promoting universal values of freedom, democracy, human rights and rule of law, as well as in developing the entrepreneurial spirit that has made Taiwan one of the world's major economies. Despite being kept out of most international organizations, including the UN, Taiwan continues to play her rightful position in the international arena by supporting the poorer nations through its long term foreign aid programme and in humanitarian situations.
Education, I was told, is strongly emphasized in the ROC, and a large share of the national budget is allocated to the sector.
Thanks to this huge investment in the sector, the country is today full of highly well trained manpower to maintain the nation's ICT industry. The culture of reading is another thing that made me admire the people there. In the Libraries and bookstores that I visited I saw so many people old and young busy reading. I also saw many old retired people working as volunteers just in the name of humanity.
Taiwan's most important resource is its human resource. It is blessed with well-off and different cultures, creating a nation rich with cultural diversity.
The attitude of the Taiwanese people towards foreigners is great. They are very much hospitable, friendly and welcoming.
The railways and road networks in Taiwan are the finest transportation network one can see. Most major cities such as Kaohsiung, Taichung, Tainan and Keelung all have their own local airports, and are also linked with railways to ease transportation. This massive infrastructure development promotes quality of life of the people of who live there.
Almost all cities in Taiwan have solid youth centres that can accommodate several young people at a time. The centres are built akin to hotels, providing young people with comfort and more stakes in the national cake.
Another interesting thing that attracted my attention while in Taiwan was the famous Night market. These markets do open during the night and price of goods sold there is cheaper than the other markets. People storm these markets in their thousands either looking for goods or all sorts of food. The night market is a very busy area.
In Taiwan, amazingly enough, I also saw underground roads been constructed even in the mountains by people using simple tools before the availability of modern machines to build the beautiful tunnels that are today found in the Island.
The combination of fertile soil couple with abundant rainfall makes the Island State an agricultural paradise.
Generally, I was very much impressed with the development that I have seen there, thanks to the hard work of Taiwanese people.
Regardless of resistance from antagonists, the people of ROC are very much determined and conscious of more economic prosperity.
The fun memories of this great country will remain in me for the rest of my life.
Read Other Articles In Article (Archive)