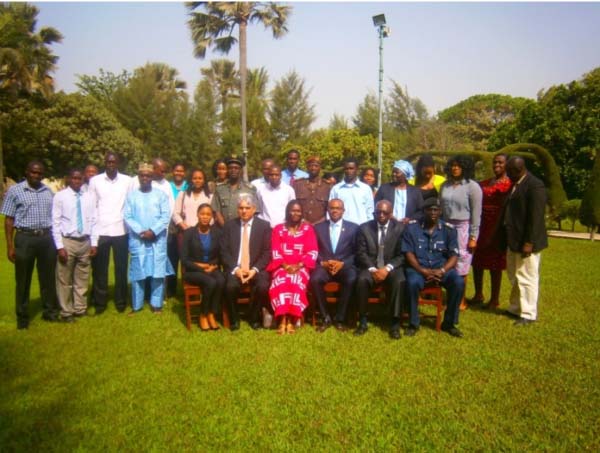 Kolawole A. Sofola, coordinator of the Trade Negotiation Capacity Building (TNCB) project at ECOWAS Commission, has underscored the achievement of the project, saying more than 500 members of the inter-institutional committees (IICs) have been sensitised and trained on Common External Tariffs (CET), and the ECOWAS Trade Liberalization Scheme (ETLS).
Mr Sofola was presenting a paper on a TNCB project seminar hosted on Tuesday by the Ministry of Trade, Industry, Regional Integration and Employment, at the Kairaba Beach Hotel in Senegambia.
In giving a brief background of the project, Mr Sofola said the TNCB is jointly funded by the ECOWAS Commission and the Swedish International Development Agency (SIDA).
It was set up to build the negotiation capacity of member states to enable them to benefit from their participation in the multilateral trading system, he said.
He highlighted some of the objectives of the TNCB project, which comprises phase 1 and 2.
Phase 1 (2003-2007), he added, includes developing trade negotiating capacities of members states, ensuring technical assistance to the trade directorate of the ECOWAS Commission, training of negotiators, sensitization of senior policymakers, and meetings of directors.
Phase 2 (2008-2015) is set out to build on the achievements of the first phase of the project, which also includes assisting the trade and customs department of the ECOWAS Commission to better play its role in the integration process, and assisting the member states to establish or strengthen institutional and organization mechanism for trade policy decision-making .
According to him, the project management comprises steering committee, chaired by the commissioner for trade, customs, free movement and tourism, and consists of member states in each phase.
The project coordinator is responsible for the day-to-day management of the project staff, consultants and the secretariat, he said.
Mr Sofola added that the expected result is that the ECOWAS Common External Tariff (CET) had been finalized; notification to the WTO and trade policy was being developed, and the inter-institutional committees are operational in the member states.
He also highlighted some of the TNCB project achievements, saying that a good number of members of the IICs had been sensitised and trained on the CET, the ETLS, ECOWAS investment code, and Intra-regional and multilateral trade.
The ECOWAS CET was adopted and entered into force on 1 January 2015, he said, adding that the other achievements included the first draft of the trade policy and the establishment of IICs in member states.
He also made a presentation on the way forward which was in two phases. This included the IIC meetings, workshops on CET, ETLS, investment, capacity building workshop on trade policy, meeting of IIC coordinators, and project steering committees. 
Read Other Articles In Article (Archive)