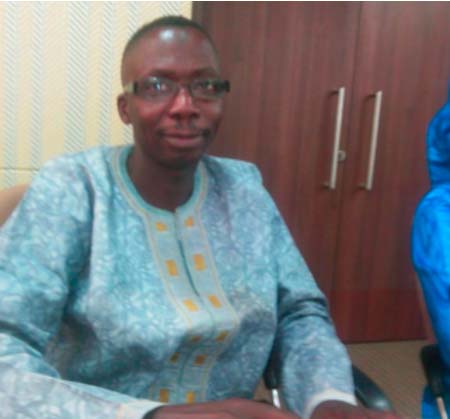 Lieutenant Colonel Alhagie Sanneh, Executive Director of the National Disaster Management Agency (NDMA), has said that during the 2014 disasters more than ten thousand people were affected in the country, out of which over six thousand were victims of floods, with West Coast Region recording the highest.
The NDMA executive director was speaking on Monday before the joint session of the Public Accounts Committee and Public Enterprises Committee (PAC/PEC) of the National Assembly, when presenting the agency's activity report for 2014.
He said the scenario of 2010 when over forty thousand people were affected by disasters, mainly floods, including loss of lives could reoccur.
He added that the same amount of precipitation three decades ago would not have caused such degree of damage to the country.
The combination of rapid economic growth and population rise is adding pressure on natural resources, as human activity continues to create new local risks, especially with settlements in high risks areas, Sanneh continued.
"On the premise of that, we continue to plan and focus our activities within the margins of the HFA 2005-2015, which hinges on five priority areas namely, preparedness and response, governance, risk assessment and monitoring and education, and reduction of underlying risk factors."
All this is to support the PAGE, he stated.
The regional disaster offices and head office continue to sensitize vulnerable communities on disaster risks through different platforms, he added.
Similarly, he continued, district and village disaster committees are trained on disaster risk management, thus increasing knowledge on community resilience.
"In compliance with national development policies and regional and international disaster strategies, we have developed a disaster risk reduction strategic document with support from UNDP country office, which has been submitted to cabinet for consideration for approval," he told deputies.
In addition, the Disaster Act of 2008, and the policy documents, have all been revised through a consultative process with different stakeholders and forwarded for cabinet advice as well.
Read Other Articles In Article (Archive)