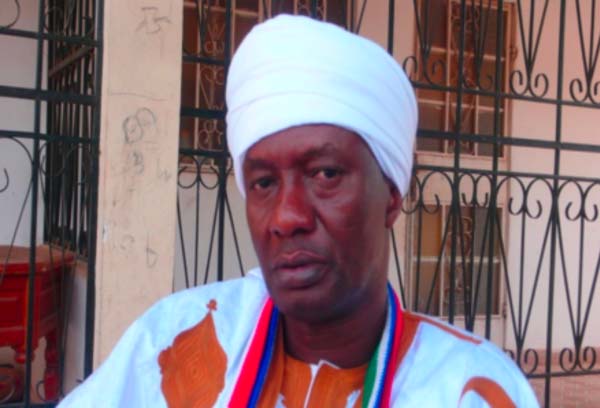 Gambian business tycoon Modou Turo Darboe on Saturday narrowly escaped death after his car was knocked by a tractor in Foni Sibanor, West Coast Region.
He is currently admitted at the Edward Francis Small Teaching Hospital in Banjul, where he is receiving treatment.
Turo Darboe, who is the founder and chief executive officer of Vision Development Foundation, a charitable organisation, said he was on the highway coming from the coalition victory celebration in King Keneba in Lower River Region, when the incident occurred.
He said before he entered Sibanor, he noticed that an unidentified vehicle has been following him from the back; the vehicle followed him for long and whenever he reduces his speed, the other vehicle will do the same.
One of Gambia's leading philanthropists said this was how he continued on the journey until he entered Sibanor, where he saw a tractor packed on the highway near the Sibanor mosque.
"As I drive towards the tractor, the driver of the tractor made a u-turn and stopped on the highway and that was what led to the accident," he said.
"My windscreen and the whole car was vandalized and, as for me, I sustained injuries on my legs and head among other part of my body," he added.
"It was a set up against me because, after the accident, the driver wanted to run and escape but he could not as he was eventually captured and handed to the police in Sibanor. The tractor was not found with any light or reflector."
Read Other Articles In Article (Archive)