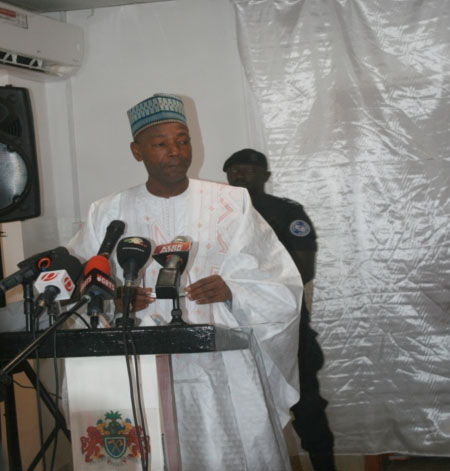 The next edition of the International Roots Homecoming Festival billed for December 2020 has been given a nod to take a new look with a standing National Organising Committee. The committee is charged with the successful hosting and celebration of the event after its 12th edition was held in 2016.

The minister of Tourism and Culture, Hamat N.K. Bah, made this known during the inaugural ceremony of the newly appointed twelve members of the NOC headed by Njie Nyang. The ceremony was held at the Gambia Tourism and Hospitality Institute (GTHI).
As the new NOC members are ready to do everything possible in consultation with the Ministry of Tourism and Culture to get the targeted source markets from around the world, Minister Bah re-echoed that "the festival will have a new look and orientation and spread to all the corners of the country."
The minister disclosed that the aims and objectives of the festival remain the same; including reuniting the peoples of African descent with Africa. The event will also promote The Gambia and her cultural, historical and traditional values; to further encourage cultural tourism and investment in The Gambia in particular, and Africa in general.
Also, it is to forge closer ties between The Gambia and Pan African peoples, for meaningful mutual co-operation and development. It is geared to promote, enhance and encourage African unity amongst Africans in the Diaspora and Africa; establish the truth about the history of Africa and the experiences of its people using the vehicle of African arts, culture, music and dance which are integral.
In addition to the aims and objectives, Minister Bah said the festival is meant to provide the basis for the establishment of an African Diaspora Heritage Centre in Juffureh – the quintessential home of the African Diaspora as personified in Kunta Kinteh, "the fore father of the late African American writer, biographer and historian – Alex Haley."
Int'l Roots Homecoming Festival
In brief, the International Homecoming Roots Festival is a unique festival not only in Africa but throughout the world as it brings African children in the Diaspora together and avails them the opportunity to trace their origins and backgrounds.
The festival also avails participants the opportunity to discuss common problems as Africans and also showcase the country's cultural assets in diversity. Above all it is used to celebrate African forefathers who were taken under duress as slaves to work in plantations in different western countries in Europe and America some hundreds of years ago.
The last edition of the festival was held in 2016 before it was suspended "in order to make it more sustainable, viable and rewarding.
Read Other Articles In Article (Archive)