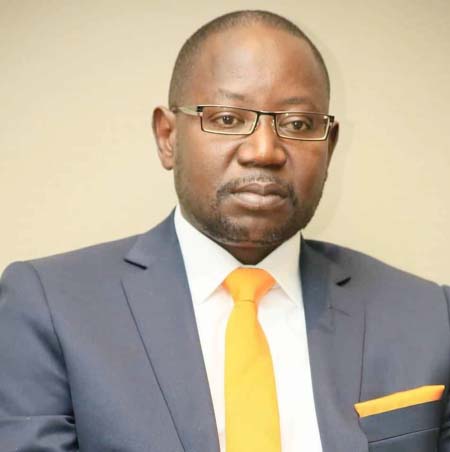 Minister of the Interior, Mai Ahmad Fatty, has said he did not take any bribe for awarding contracts to Semlex and did not also award them any contract for the production of national identity cards.

Minister Fatty made this declaration at a press conference held at the new offices of his ministry yesterday.
The said contract to Semlex is merely being renegotiated by the new government after it was awarded by the former President Jammeh and later illegally terminated it shortly afterwards.
"The Solicitor General at the time advised against terminating the contract with Semlex. Because there was a clause which states that when the contract is terminated after implementation began, the Gambia government is obliged to pay up to $100 million. We do not have such kind of money," Fatty explained.
They were awarded by the former president, according to records. Semlex began importing technological equipment to implement the contract at the value of $10 million, the minister revealed. Those machines are still here in the country, he added.
He explained that the contracts were awarded subsequent to two processes: A ministerial committee was to study the feasibility of the Semlex proposal before it could mature into a contract, while a technical committee was to look into the dynamics and efficiency of the Semlex proposal.
There was a conclusion from both the technical body of professionals and that of policymakers, that it was a good proposal.
Subsequent to that Fatty said former government signed a contract: "Equipment were imported worth over $10 million. Just before they could position themselves to carry out the practicalities of the project, Yahya Jammeh wrote a letter, a presidential directive, cancelling the contract."
Fatty argued that the Barrow administration is a responsible government. "The official position of the Ministry of Justice said 'you cannot do that', Jammeh went ahead and wrongfully terminated it, against the law," the president explained. So Semlex feeling that the contract was violated, wrote to say, when remedies are not taken, they will exercise their rights under the contract."
Fatty said that, as that transaction was ongoing, a political impasse came and a new government took over. They continued writing to him as the minister.
"When I received the letter, I took it to cabinet. We realised that it was wrongfully terminated because it went against the advice of the Ministry of Justice. There was always a valid contract, it was never cancelled according to law, and we do not want to go through an adjudication process. We had to renegotiate: that is what we are engaged in," he said.
Under the old contract, government was entitled to 30 per cent, while Semlex 70 per cent.
"We felt that was unfair; government shares should be more. That is what is being negotiated with Semlex currently but we did not award the contract originally," he added.
Read Other Articles In Article (Archive)