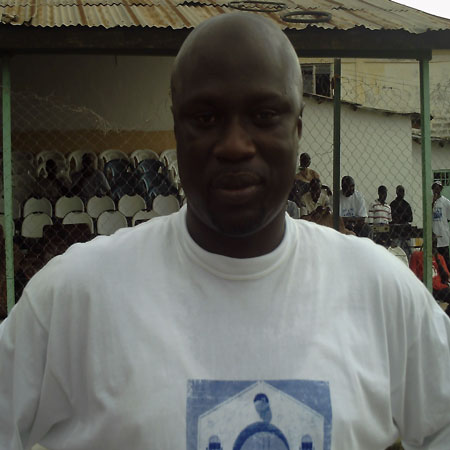 League Champions Miami FC on Friday defeated knockout champions Digi Dambi FC by 2-1 to lift the Mayor's trophy final (Super Cup) of the Banjul Sports Committee in a keenly contested encounter played at the Banjul Mini-stadium.
Left-back Modou Ceesay gave Miami FC the lead in the 17th minute of the game from a brilliant shot.
Ebrima Sanneh had a free header to level the score-line for Digi Dambi FC in the 22nd minute of the game but he failed to direct his header, thus the first half ended 1-nil in favour of Miami FC.
As action resumed in the second period of the game, Digi Dambi FC came all out for an equalizer and took control of the game resulting into Bakary Njie striking the stand bar for his side in the 57th minute from a sensible header.
Sainey Touray made it 2-0 for Miami FC in the 73rd minute of the game from a classic finish after capitalizing on Musa Babou's defensive blunder.
Mutarr Sugufara scored Digi Dambi FC's consolation goal in the 84th minute of the game from a superb long range shot.
Miami FC went home with a trophy and a cash prize of D8,000 as winners, while Digi Dambi FC collected a consolation prize of D5,000 as runners-up.
Speaking to reporters shortly after the game, Sulayman Corr, head coach of Miami FC, said: "It was a difficult game because Digi Dambi FC have a good side but thank God we won at the end."
He added that after scoring their second goal, his players relaxed, which resulted into them conceding a late consolation goal.
He stated that their aim is to defend their league title but was quick to note that they know it won't be easy because their group is comprised of big teams.
Asked about the gesture done by the Mayor of Banjul Samba Faal, who bought all the Nawetaan teams each a set of jersey and also paid their registration fee for the Nawetaan, he said that was a good initiative, noting that it was not a surprise to him because "the Mayor is one of the people that use to help" him anytime he organizes an Under-16 tournament.
Tijan Yullah, head coach of Digi Dambi FC, said they lost the game because his players did not play well and did not also concentrate, adding: "When you are playing you have to listen to instructions but you cannot play anyhow you like."
He also noted: "Football has its own rules and its own way and you have to play by the game." Coach Yulla said he was disappointed with his players because they were playing according to what they wanted and not what he told them.
"I did not fear Miami FC and I know we can beat them but the players did not play well and football is all about determination and dedication," he said, adding that he told his players to respect the way Miami FC play and seal the middle of the field and counter them but his boys played the way they wanted.
"We have to go back and work on the things that happened today to ensure they don't happen again," he said.
Coach Yullah noted: "The Mayor coming up with such a gesture is good for Banjul sports."
He added that they need to develop the game in Banjul by supporting the players as well as training them properly.
Read Other Articles In Article (Archive)