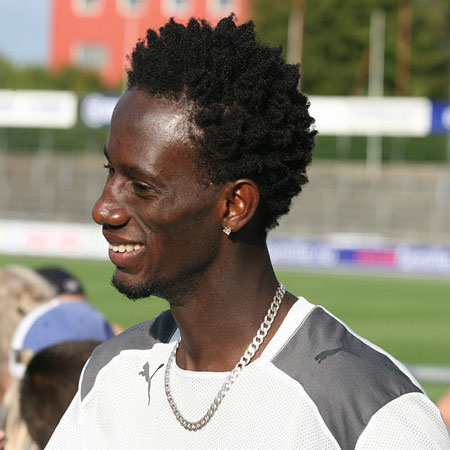 Mexico recovered from their unconvincing 3-nil defeat to England to thump The Gambia's senior national team by five goals to one.
The Gambia's senior national team, who left Banjul for Beryruth, Germany on Thursday evening, suffered a humiliating five-one defeat to World Cup bound Mexico in Beyruth, Germany in the friendly international game played on Sunday.
The Scorpions team who have come under heavy criticisms following a strings of dismal results in the international competitions before making some improvements in recent years, including their historic performances against Senegal last year, conceded the first goal in what was understood to have been a rather disappointing game for the Scorpions, with only 17th minutes on the clock when Hernandez stunned them with a brilliant strike.
Despite missing the services of quite a good number of some foreign-based starts, including the Major League Soccer duo Sainey and Sanna Nyassi, the Scorpions could have leveled their advantage when Ousman Jallow, Njogu Demba, Ebrima sawaneh and substitute Cherno Samba all have what appeared to have been a clear scoring opportunities.
Mexico who are preparing for the FIFA World Cup in South Africa which kicks-off from 11th June-11 July netted their second goals when Hernandez scored again to complete a brace before team-mate Bautisasta smashed the Scorpions with two goals to make it 3-nil.
The Gambian side, who have not been involved in many international friendly games since their impressive friendlies against Angola and Tunisia recently responded in the 65th minute when Ebrima inspirational midfield maestro Ebrima Sohna before Medina's 81st minute strike gave Latin Amerian side a convincing 5-1 victory over The Gambian team.
According to GRTS, Dodou Bojang who traveled to Germany with the Gambian team prior to the encounter, the Gambian Coach Paul Put is clearly unhappy with the way The Gambia is handling preparations for the cup of nations' qualifiers. And he said under the prevailing circumstances his boys are not compelled to deliver.  "Mexico have prepared well because they are going to the World Cup and have played many friendlies, including Holland and England which goes to show how prepared they are prior to the Gambian encounter," he added. "When I organised test games they cancel them so I was never with a complete team. Even today there are 7-8 players absent, including Tijan and Momodou Danso. So you can see. But I know we will deliver. I know I am not happy as I am always fighting in order to get things done. But I am a professional coach. I have to work. I was expecting that if I give my programme they will follow it, but they have cancelled 7 friendlies. Other countries have got a team and they are working with 20-25 players, while we are still searching for players. We have to work. We need a team. We have to have a training camp before or in July and a friendly game in August," Coach Put stated. He stressed that, "I have always said and I will repeat. We need more training camps. You can see I have only 2 days before this game and only 3 training sessions. Instead of training once in a day we have to train twice in a day today which is not normal. We need to do more training camps before September to prepare for the qualifiers. It's is already 11: 55."
Read Other Articles In Article (Archive)