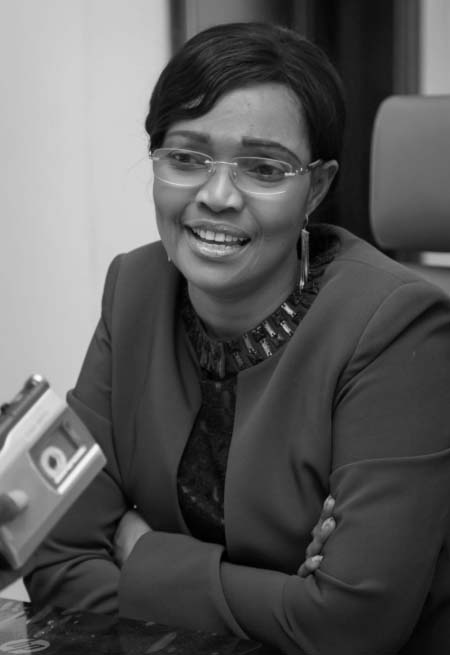 Keystone Bank (Gambia) Limited has been renamed MegaBank (Gambia) Limited following Central Bank of the Gambia's takeover last year.
It would be recalled that on 5 May 2014, the Central Bank of The Gambia (CBG) acting under Section 45 of the Banking Act 2009 took over Keystone Bank (Gambia) Limited together with another bank to safeguard the financial system and the economy in general.
The CBG restored proficient exertive management and control systems at Keystone Bank, and ensured that the bank operates in a safe and sound manner.
In relation to that, a new Board of Directors was appointed who approved and adopted the name change of Keystone Bank (Gambia) Limited to MegaBank (Gambia) Limited which is being formally unveiled today.
The Ag. Managing Director, Mrs Mbosse Ndiaye, said: "MegaBank will remain a full service commercial bank focusing on our primary objective of delivering reliable and convenient banking services to you, our valued customers."
She also said that Keystone Bank (Gambia) Limited branded transaction documents, including cheque books, deposit slips, promissory notes and documents evidencing obligationson the part of the bank, shall be allowed a transition period to be phased out and exhausted.
MegaBank (Gambia) Limited, out to set the pace for optimal banking services in the country, is well placed than ever before in serving the Gambian public as well as in giving a strong helping hand to taking the economy and development of The Gambia to higher heights.
The strategy of MegaBank (Gambia) Limited is to work together and grow with its customers as they would do everything possible to ensure customers of the bank grow and develop in their business activities and personal savings and investments.
Some of the cutting-edge products and services rendered by the bank's over 120 staff members across its five main branches in the country are:Current Account, Savings Account, Credit/Trade Finance, Overdrafts, Term Loans, Cheque/Invoice discounting, Import finance, LPO/contract financing, Issuance of guarantees, Issuance of bonds, Letters of credit, Bills for collection.
The bank's E-Products/Services include ATM cards, SMS Alert, Internet Banking, RIA, and Western Union.
"MegaBank emphasizes on service as where you get good service, you can never forget that place and will always come back. All the banks have the same products; where you can make the difference is in service," MD Ndiaye notes.
With very passionate and dynamic staff members, MegaBank Gambia Limited is determined to move mountains; that is taking their customers from grace to grace and from small beginnings to becoming great businesses and giant entrepreneurs.
"We thank all our clients and customers for their trust and confidence in the Board, Management and Staff of the Bank, as we look forward to their continued support," Mrs Ndiaye said, adding: "Together we can do better!"
Read Other Articles In Article (Archive)