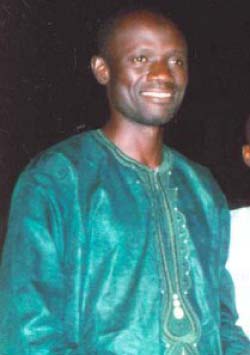 The ministry of Youth and Sports in Banjul has finally revealed the outcome of meetings recently held by Gambian sports and football authorities, with CAF and FIFA, on the fringes of the football World Cup in Brazil.
Almost a month after they returned from Brazil, the Sports ministry Tuesday issued a press release in which it described, as "fruitful and positive", the meetings held with CAF and FIFA to resolve the matter which led to the recent suspension of The Gambia from all continental football for two years.
It would be recalled that Sports minister Alieu Jammeh headed a government delegation, which held meetings in Brazil during the World Cup, with the president of the Confederation of African Football (CAF), Issac Hayatou, and Primo Carvaro, a senior FIFA official.
The ministerial delegation was joined by the team in Brazil of the Gambia Football Federation, GFF, which was headed by GFF president Mustapha Kebbeh.
"The meetings and engagements were fruitful and positive. As it was established that Gambia football clearly committed an error, in this case, CAF and FIFA expressed overwhelming sympathy with The Gambia, and support to re-admit Gambia Football into international competitions in earnest."
The press release just issued, following the return to Banjul earlier in June 2014 by the Sports minister and GFF officials, was not clear as to when or how soon CAF is likely to lift the country's suspension from all its competitions.
However, it announced that the Gambian ministerial delegation was dispatched by President Yahya Jammeh, "to try to find a solution" to the issues which caused the two-year suspension.
It added that President Jammeh had directed "that no stone be left unturned to dialogue with all relevant authorities and parties, for a redress of the suspension." 
Read Other Articles In Article (Archive)