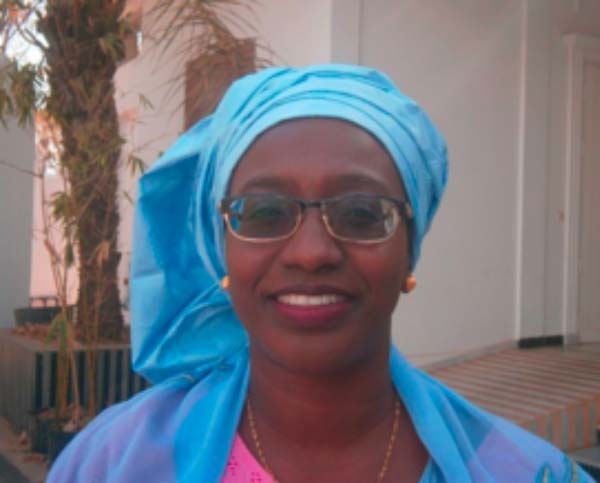 The Management Development Institute (MDI) yesterday started a three-day training programme on Financial Strategy Development at the Coco Ocean Hotel.
The training course, which attracted participants from various institutions, was organised by the finance department of MDI.It targeted heads of finance departments and chief financial officers to bring them together to share ideas, best practices and experiences, as well as to carve a way forward in the quest to improve their financial strategies, systems, processes and practices.
In her opening speech, Dr Jainaba M.L Kah said she was delighted they were able to organise a timely retreat on financial strategy development.
Organised by the MDI department of financial management and accounting, the retreat brought together participants from various ministries and parastatals.
"We will leave this training with a better understanding of the critical and important role of financial strategy development and management in the socio-economic development of The Gambia," she said.
"That agenda is what we are here to move forward cognizant of the need to focus on capacity building within the financial and accounting cadre for improved skills, judicious use of increasingly scarce resources and optimum service delivery," the MDI director general stated.
"You are no more financial stewards, but have become a driving force for change, influencing strategy and driving organizational value creation," she said.
"The traditional role of stewardship has now been replaced with a more involving and robust demand requiring a deep insight into organizational performance, risk management, financial growth and sustainability," Mrs Kah said.
They have now witnessed an unprecedented evolution of both the actors and the mechanisms used in the field of financial management and accounting, she noted.
She said: "This, therefore, requires highly trained financial managers to navigate the increasingly complex terrains of financial resources mobilization, utilization, optimization and accountability, technology, and international financial reporting standards and the emerging sub-field of Islamic finance, as governments, parastatals and corporations are eagerly embracing new strategies and perspectives.
"These phenomena have precipitated new complexities for organizations, which calls for new financial strategy development, which has made the provision of extensive and quality training a necessity.
"Our prosperity as a nation greatly depends on that possibility; the space for development is enhanced by that prosperity and peace."
Dr Kah also said the international image of The Gambia "is enhanced for attracting foreign direct investment (FDI)" enabling the nation's prosperity, peace and economic growth to endure.
According to her, the training course was designed to give delegates the opportunity to brush up on the fundamentals of financial strategy development, but most importantly it was meant to give the participants the opportunity to network, share experiences, best practices, as they discussed "managing our scarce financial resources and assets for the socio-economic development of our dear nation".
"I am glad to report that we have worked tirelessly for the last three months to prepare a rigorous, multi-disciplinary training programme designed to enhance the practice of financial management and accounting, by providing the participants with a unique opportunity to augment your skills in finance and strategy; to enable the participants to function more effectively in initiating and sustaining progressive change in your organizations," the MDI DG stated.
Read Other Articles In Article (Archive)