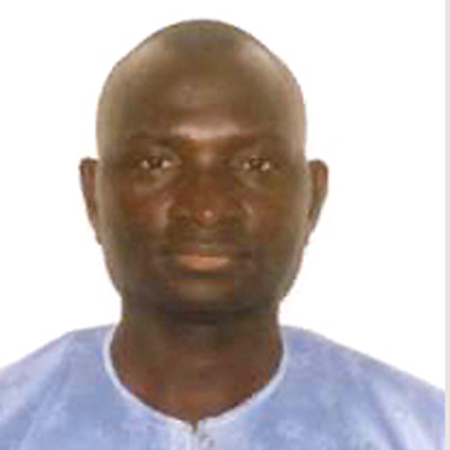 The Minister of the Interior and NGO Affairs, Hon. Ousman Sonko, yesterday presided over the decoration ceremony of senior and junior immigration officers in Banjul, who were recently promoted to various ranks.
In total 201 officers were promoted to various ranks, ranging from commissioner, chief superintendents, superintendents, to assistant superintendent of Immigration, chief inspectors, among others.
In his address to the newly-promoted officers, Minister Sonko stated that promotion within the security services is based on merit and dedication to duty.
He challenged the newly-promoted officers to be always loyal to the state, noting that the security of the country will not be compromised, and urged them to live up to expectations.
He called on the officers to take up their full responsibility to make an impact in their work. "It is only teamwork that can make you to achieve good results," he said.
He urged senior officers, in particular, to be aware of current issues happening within their areas of jurisdiction, noting that rumours spread by civilians is controllable but rumours spread by security officers is difficult to control.
He also thanked the families of the officers for their support.
The Director General of the Gambia Immigration Department, Alhaji Buba Sagnia, said this year's promotion "is one of the largest" the department has so far done.
He pointed out that a promotion board was set up and all promotions were based on the recommendations of the board, and through the support of the Ministry of the Interior and Personnel Management Office, the promotions were approved by the Personnel Management Office.
He used the opportunity to thank President Yahya Jammeh and the Ministry of the Interior for the support given to the Immigration Department over the years.
For his part, the Executive Director of the National Drug Enforcement Agency, Benedict Jammeh, said the function of every security officer is to prevent and protect the lives and property of citizens, and to maintain law and order.
"Immigration officers are the mirrors of the country, as they are the first contact at the border," he said.
Mr Jammeh called on the immigration to help in the fight against drugs, noting that "the department has a role to play in this crusade".
He described drugs as a weapon of mass destruction, saying: "Drugs are silent killers."
Mr Jammeh urged the officers to live up to their task.
Deputy Chief of Defence Staff Major General Ousman Badjie also spoke at the ceremony attended by a cross-section of service chiefs.
Read Other Articles In Article (Archive)