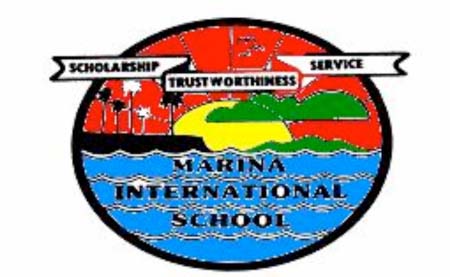 Issued Tuesday 22 March 2016

Marina International School on Friday held its annual speech and prize giving ceremony on the theme 'The role of teachers and parents in the development of the child'.
The ceremony, held at the school campus at Fajara, was meant to give the best students prizes in recognition of their outstanding achievement in various subjects and activities.
Speaking on the theme, Fatoumatta Barry, guest speaker of the ceremony, said parents should take note that the first and one of the most important learning environments is the home.
"This is because parents have a better understanding of their children; they know their personalities, how they learn, the types of interests they have and what goes around them," Mrs Barry said.
"Many educational studies concluded that when a parent is actively involved in their child's education, it benefits the parent, the teacher and the child," she added.
The guest speaker further emphasised that studies have shown that active involvement of parents has a positive impact on many indicators of academic achievement and development.
Such impacts include higher academic achievements, better social skills, improved behaviour and a greater sense of personal competence.
Mrs Barry pointed out that it is vital for parents to get involved in their children's schooling, rather than sitting back letting the teacher to do everything.Children need to recognise the importance parents placed on their education.
However, she also noted that parents need to listen to their children, consider their interest and recognise their ability.
"No parent should force any child into subject areas they are not interested or cannot do," the guest speaker said.
"In order to yield positive result on the education of children, parents and teachers should keep up communication which will help the teacher to gain more knowledge about the student and to know some of their personal circumstances that may affect their learning," she added.
She noted that teachers have a role to play in the growth and development of students.
According to Mrs Barry, teaching is the noblest profession; therefore, teachers are expected to be ethical by observing the highest standards of honesty and fairness.
"Don't worry when you are not recognised, but strive hard to be worthy of recognition," she said."I want all of us to understand that it is through hard work success comes and there is no shortcut in life."
Read Other Articles In Article (Archive)