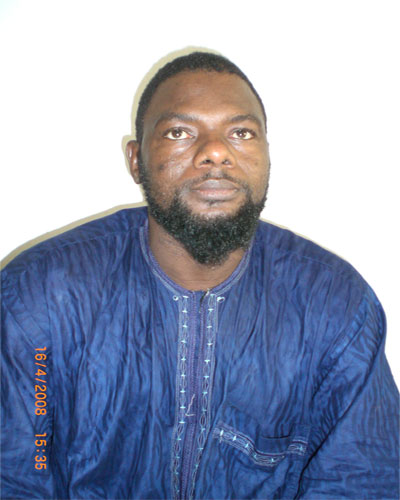 A man widely believed to be a marabout has been arrested by the police for allegedly receiving money under false pretence, this paper can reveal.
Sheikh Sidia Keita, alias Jabbi, a Guinean national, was on Monday, 14th April, arrested at his Old Jeshwang residence and is currently in police custody following a complaint against him by a certain woman that he had collected well over D100,000.00 from her through charm.
Marabout Jabbi passes as a grand marabout specialising in spiritual, traditional and herb medicine, according to a business card he holds, our sources added. 
Speaking on the matter the police told these reporters that the woman told them that it all started when she went to consult Marabout Jabbi, who prepared some charms and gave them to her to bathe with at night. After carrying it out as Jabbi instructed, Jabbi then requested money from her and she unconsciously gave him a lot of money. 
Jabbi, who has been residing in The Gambia in the past 10 years, is said to have been found in possession of some Gambian documents which he is also alleged to have obtained illegally.
On this account, he has been temporariy charged with obtaining money by false pretence and obtaining Gambian documents by false declaration.
He is currently held at Major Crime Unit at the police headquarters, helping with the ongoing investigations.
Read Other Articles In Article (Archive)