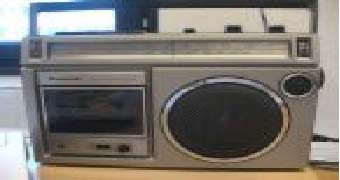 A man was recently arraigned at the Brikama Magistrates' Court for allegedly stealing a radio, valued at D200.00, a charge he denied.
Modou Salieu Jallow was remanded in custody by Magistrate Fredrick Foster until the next adjourned date, 22nd August 2009.
According to the charge sheet, on or about 16th August 2009, at Brikama Town, Western Region, the accused, Modou Salieu Jallow, stole a radio-marked AMSUA, valued at D200, being the property of one Binta Saidy.
Testifying as the first witness for the prosecution, the 19-year-old Binta Saidy of Brikama Nema, told the court that it was on 16th August 2009, when the accused went to her mother's shop and sat in front of the place.
Binta adduced that at some point she packed the sugar to take it back into the shop, but at the time the accused was sitting there.
Binta said as she got into the shop, she turned back and realised that the accused was looking at the radio.
She posited that as a result, she told her younger sister who was in the shop at the time to go and wait for her at her selling place, and then proceeded to tie her cake.
Binta said while doing the cake, she saw the accused sitting beside the radio when she went to inquire from him what he was doing there. In reply, she said the accused told him that he was waiting for someone else.
She testified that she then asked the accused to get up from there and go back to her former place.
She testified that the accused went away only to return back after sometime, and then went behind the small girl who was waiting for her at the selling place. As soon as the girl's attention was distracted, he snatched the radio prompting her to shout for help. Subsequently, the accused was apprehended and taken to the Brikama Police Station.
Read Other Articles In Article (Archive)