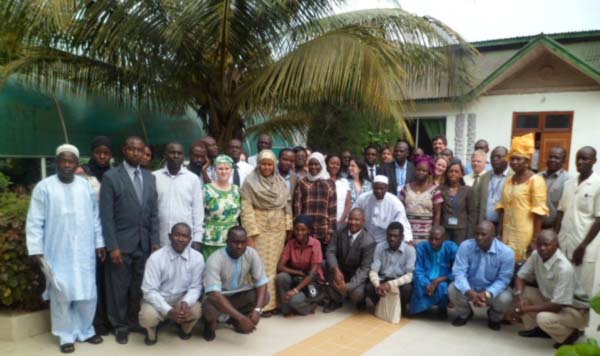 The Director of Health Services, Momodou Waggeh, has outlined the need to combat malaria diseases in the country, stressing that despite all the effort put in place, malaria still poses major risks to pregnant women and their newborn babies as 20 per cent of antenatal consultation in reproductive and child health clinics are due to malaria.
He made this remark while delivering the official opening statement at a daylong cosmic policy panel meeting organised and held yesterday at the Paradise Suites by the World Health Organisation Gambia Office and the Ministry of Health and Social Welfare.
According to Waggeh, the meeting is an important activity to the Ministry of Health in that malaria is a complex disease that requires the concerted efforts of all stakeholders.
He noted that in The Gambia, a robust partnership is in place, uniting all key actors and stakeholders in malaria control to respond to challenges that no organization or government can face alone.
"This gathering today clearly demonstrates the level of partnership established over the years by the Ministry of Health and the National Malaria Control Program; nonetheless there is still the need and plenty of room for other sectors to join it help combat malaria," he stated.
For his part, Dr Charles Sagoe-Moses, WHO representative in The Gambia, said malaria is a major public health problem in the sub-region and throughout the world, noting that approximately half of the world population; that is 3.3 billion people, are at risk of malaria.
The preliminary meeting was therefore to introduce the participants to the project at its early initiation and to assess what policy, practices and change need to be planned so if the research is successful, "we will be able to move quickly to implement the changes".
He said this four-year European Union-funded project will be executed in Benin, Burkina Faso and The Gambia in collaboration with the international research consortium, COSMIC.
The Gambia is the first country to initiate the study.
Read Other Articles In Article (Archive)