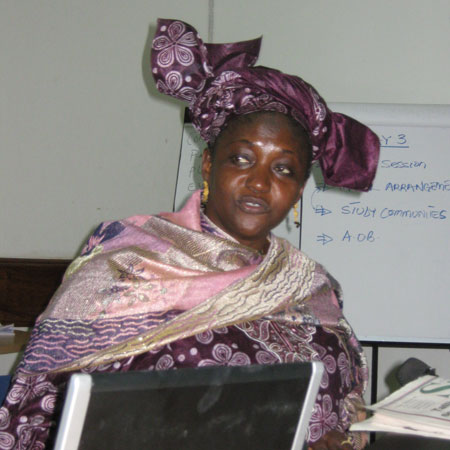 Mrs Adam Jagne-Sonko, Deputy Programme Manager at the National Malaria Control Program (NMCP) has said that malaria is still a major public health problem in The Gambia, accounting for over 40% of hospital visits and being the leading cause of morbidity and mortality.
She revealed that deaths from malaria in The Gambia fall within 1000 to 2000 on an annual basis, whilst over one million deaths occur annually vast majority of which (90%) occur in Africa.
Mrs Jagne-Sonko was speaking at a press conference held at the National Malaria Control Programme office on World Malaria Day, which is to be celebrated in Farafenni on Saturday 25th April 2009. The theme for this year's celebration is "Counting Malaria Out".
According to the NMCP Deputy Manager, Malaria is the leading cause of school and work absenteeism and significantly affects social and economic development.
She noted that the day was an opportunity for countries around the world most especially Africa to learn from each other's experience and support each others efforts; presents a chance for all stakeholders to make a difference and help generate broad gains in multiple areas of health and human development.
Mrs Jagne-Sonko also noted that significant strides have been registered in the control and prevention of malaria in the country through the change of treatment policy and the provision of Coartem in all public health facilities.
On the control and prevention of malaria, she said that the Gambia Malaria Policy has outlined key intervention areas ranging from malaria case management, malaria in pregnancy, partnership and social mobilisation, and surveillance and research, monitoring and evaluation.
She however underscored the importance of monitoring and evaluation at all levels to ensure proper implementation of programmes, identify problems, trends or constraints, evaluate the impact of interventions, and ensure accountability.
On the gains and opportunities regarding the control and prevention, she noted that there is a mass reduction in malaria incidence in The Gambia, increased access to effective anti-malarial drugs and an increased community mobilisation and participation for malaria.
She also highlighted some challenges in the prevention and control of malaria. These, she added, are increasing parasite resistance and insecticides, more funds required to cover populations at risk with key interventions, low health budgets, high attrition of trained staff from public health facilities and weak health systems adequately cope with the anticipated changes.
Read Other Articles In Article (Archive)