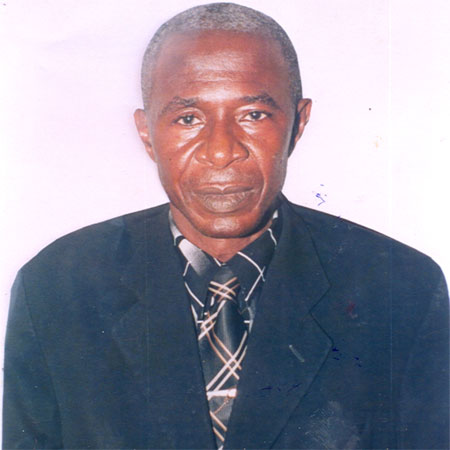 The Majority Leader of the National Assembly and member for Serrekunda Central, Hon. Fabakary Tombong Jatta has lauded the intervention of the West African Agricultural Productivity Project (WAAPP) in alleviating poverty and boosting agricultural production in the country.
Hon. Jatta, who was last Wednesday speaking at the WAAPP office during the handing over ceremony of horticultural garden items to the community of Abuko, said the intervention of WAAPP in assisting farmers across the country shows the political commitment of its management under the coordination of Sheikh Tijan Sosseh.
The items, among others, included okra, sweet pepper, lettuce, onions, ten bags of fertilizer, cabbage and tomatoes.
'The project implementation is in the right direction and is in line with the President's vision in ensuring food self-sufficiency in the country,' he stated.
Describing the gesture as yet another boost to agricultural production in the country, the Majority Leader said the WAAPP project came into being, through the personal intervention of President Yahya Jammeh.
While stating that WAAPP's intervention in coming to the aid of farmers has been well-recognised, he commended its management for the hard work, commitment, dedication and proper coordination towards national development.
Gambians, he added, need to understand that the implementation of this project is in line with the President's vision of transforming agriculture in the country.
As he commended Gambian women for their hard work and commitment, Hon. Jatta implored them to make the best use of the items and ensure its sustainability.
For his part, Momodou Picka Jallow, nominated ward councillor for Abuko for the forthcoming Local Government Elections, who is also the political mobiliser for Serrekunda East constituency, described the donation as timely. He noted that it would go a long way towards increasing agricultural productivity.
According to him, with its intervention, WAAPP has continued to put smiles on the face of farmers, especially those within the community of Abuko.
Jallow used the occasion to commend President Yahya Jammeh for his foresight in ensuring that Gambian farmers benefit from the project.
He also stressed the importance of the items, which he said, would create food self-sufficiency for many families and generate funds for the women to help their husbands in paying bills for their school-going children.
Sheikh Tijan Sosseh, WAAPP's Country Coordinator, for his part, gave background information of the project and some of its interventions in helping women horticultural gardeners.
According to him, the project is funded by the World Bank and the Spanish Government, through the Government of The Gambia, thanks to the personal intervention of President Yahya Jammeh.
Sosseh emphasised that the project is here for Gambian farmers and then called for collective efforts in its implementation.
He finally urged farmers to make the best use of the project.
Read Other Articles In Article (Archive)