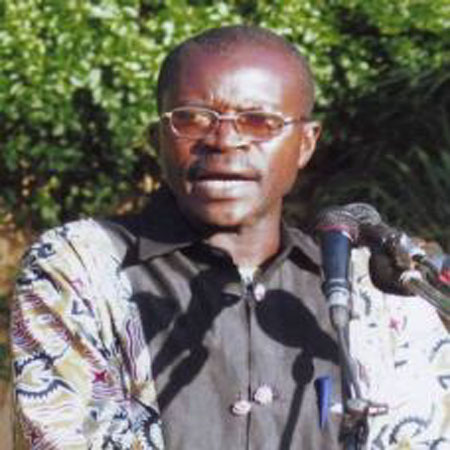 Superintendent Malamin Ceesay, Head of Major Crime Unit Gambia Police Force, on Tuesday testified before Senior Magistrate Kayode of the Banjul Magistrates' Court in the trial of Mam Sait Ceesay. Mr. Ceesay, the former State House press officer, is standing trial on two counts of false publication and broadcasting.
Adducing evidence, Superintendent Ceesay, PW4, told the court that he knew the accused, adding that he could recall relevant happenings between 5th and 7th September 2007.  He said some time in early September 2007 he was involved in the arrest of Malick Jones, noting that on his return he found Mam Sait Ceesay already being detained at the police headquarters on allegations of false publication in one of the newspapers, The Daily Observer.  He said during the course of the investigations, Mr Alex Dacosta, Dr. Saja Taal and Mr JT Kujabi were called as witnesses and each of them made a statement to the police.
Sup. Ceesay further informed the court that in the course of the investigations, mobile phones of Mam Sait Ceesay, Malick Jones, and Dr. Saja Taal were taken for inspection.  "After the inspection, Saja Taal's mobile phone was returned to him. The mobile phones of Malick Jones and Mam Sait Ceesay were later tendered in court as exhibits."  He said the text messages were produced in his report, which was also tendered in court as an exhibit.
"The text message," he continued, "read that Alex Dacosta was appointed DPPR, from Sait."  He said the investigation continued and a case file was compiled and sent to the Justice Department for legal opinion.
The case was then adjourned to 6th May for continuation.
Read Other Articles In Article (Archive)