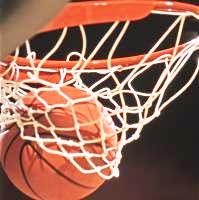 The National Sports Council (NPC) and the Department of Youth and Sports, in collaboration with Scholar Athlete for Change will organise the 2nd annual Summer Basketball Camp at the Independence Stadium from 3rd to 10th August 2010.
According to a press release from the National Sports Council, the camp includes an all-star basketball game, to be held on Saturday 7th August 2010, as well as a two-day seminar for teachers, coaches and Sports Co-ordinators from 9th to 10th August 2010.
"This year's camp has an added dimension to it in that an international coach from Finland will help train campers, as well as conduct the seminar. He will also be at the All-Star Game to observe the youths at play and hopefully will spot talents that can be recommended to educational institutions, teams and agents in Europe and the USA," the release concluded.
Read Other Articles In Article (Archive)