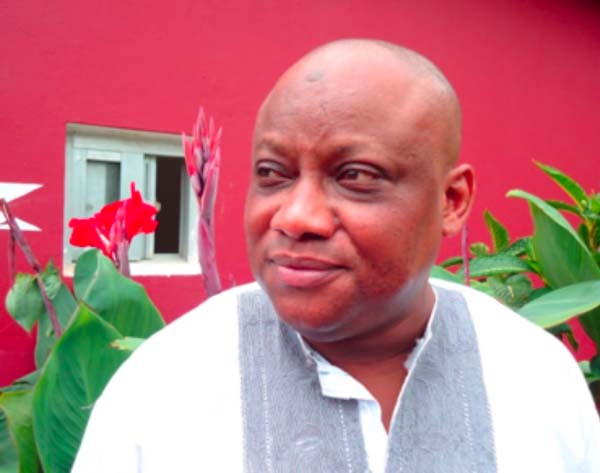 Hassan Jallow, deputy permanent secretary at the Ministry of Agriculture in Banjul, has said livestock contributes about 8.6 per cent of national GDP and 29.6 per cent of the Ag GDP and has enormous potential to make significant contributions in employment creation, empowerment and increasing food security.
DPS Jallow was delivering the keynote address during the AU-IBAR/GOTG launching of the National Livestock Policies Hub and training workshop on Animal Resources Information System held at the Ocean Bay Hotel recently.
According to DPS Jallow, given its socio-economic food and nutritional importance for rural families, livestock as a key subsector of agriculture could be considered to be one of the drivers of wealth creation, and a means for improving food security, thus an important contributor to achieving the MDGs.
He said, as a result, the role of livestock in poverty reduction and food-self-sufficiency in food security is emerging as a theme and as a way forward for the agriculture sector development at both household and national levels.
DPS Jallow further stated that despite its leveraging potentials, the livestock sub-sector in Africa has been constrained by unfavourable and weak implementation capacity of policies, regulations, standards and disease prevalence.
He spoke of the "lack of animal health and production data and the deterioration of the natural habitat of our Indigenous Animal Genetic Resources due to deforestation, bushfires, overgrazing and low-rainfall".
Jallow further said it was timely that certain actions were taken, such as the launching of the livestock policy hub for members, and the training workshop as a Gambia government and AU-IBAR collaborative initiative to establish the national livestock policy hub for the livestock sub-sector, as well as the training of nominated national system administrators and field agents on ARIS-2.
He said the use of accurate animal health data and information has continued to evolve, and has progressed to become an essential tool for planning, policy formulation and legislation, promotion of trade and for advocacy to attract and promote investment and resources allocation to the livestock sub-sector for development purposes.
The overall objective of ARIS 2 is to enhance the information and knowledge management capacity of AU member states and regional economic communities, to swiftly respond to disease emergencies and properly plan interventions in animal production, marketing and trade, as well as to attract investment into the sub-sector, he said.
According to DPS Jallow, for the attainment of GNAIP and PAGE development objectives, there is a need to develop livestock policies and strategies promoting the assessing and conservation of indigenous animal genetic resources, development of low-cost feeding strategies and enhancement of provision of veterinary, farmer advisory and training services, as well as improving the quality and safety of livestock products.
He re-iterated the need for evidence-based, high quality and timely information on animal resources for planning, decision-making and monitoring of the animal resources, which has become ever more relevant.
For this reason, he noted, training is very essential following the recent re-establishment of the department of Livestock Services.
He thanked AU-IBAR for supporting The Gambia in the establishment of the Gambia National Livestock Policy Hub at a stakeholders sensitization workshop held last year.
Read Other Articles In Article (Archive)