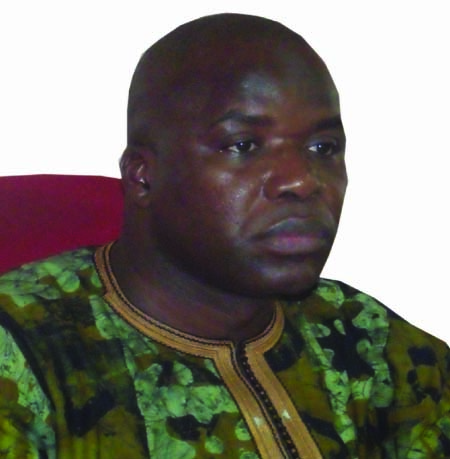 Gambia For Gold on Thursday 31st March 2011 signed a D10 Million deal with Gamtel/Gamcel which is expected to run for a period of four years at a signing ceremony held at Gamtel House head office in Banjul.
Hon. Sheriff Gomez, Minister of Youth and Sports speaking at the ceremony, said the day marks another significant occasion in many ways adding that this contribution will really upheld them in their strive to see that the senior national team qualifies for the African Cup of Nations 2012 and the World cup 2014.
Hon. Gomez added that he believe Gamtel/Gamcel are leading through social cooperate responsibility adding that we have seen the brave responsibility they have taken in contributing to nation development.
He added, on behalf of the government of the Gambia, the Ministry of Youths and Sports I thank Gamtel/Gamcel for their commitment, trust, patient and efforts in contributing to national development.
Gomez said  that this gesture shows that the country can always trust Gamtel/Gamcel noting that they really deserve commendation.
Tombong Saidy, Chairman Gambia For Gold described the day as a good one for them  adding that they hope the partnership will continue not only with Gamtel/Gamcel but also with all their other partners.
He stated that Gamtel/Gamcel are the leading GSM operator in the country not only in telecommunication but also in social activities and thanked them for the gesture.
Alieu K. Jammeh, Permanent Secretary at the Ministry of Youths and Sports said they were very much appreciative with the gesture  as Gamtel/Gamcel is really contributing its quarter in the development of the country.
Jammeh said the  Youths and Sports development is critical but added that they would do their best to develop/decentralise it in the country.
Baboucarr Sanyang, Deputy Managing Director at Gamtel began by extending their gratitude for always being with the Ministry of Youths and Sports in national development.
Sanyang also highlighted the numerous contribution they have done from 1984 up to date in both youth and cultural development in the country and also assured them of their continue support.
Foday Ceesay, General Manager at Gamcel began by thanking their staff who are working  with Gambia For Gold and also thanked the Ministry of Youth and Sports for their patient.
He also thanked the government of the Republic of the Gambia for their efforts in making sure the country is developed.
Aji Ramou Nyass, Senior Marketing Manager at Gamcel said since their partnership with the Ministry of youth and sports they have contributed a lot in the country noting that they are the highest contributing GSM Operator to Gambia For Gold.
In a separate development held at the same venue, Gamtel/Gamcel donated Printers and Computers to Dankunku Primary School.
Read Other Articles In Article (Archive)