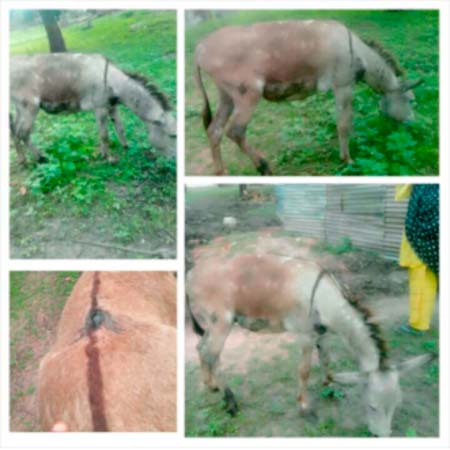 At least fifteen livestock assistants drawn from the Department of Livestock Directorate Service in West Coast Region recently wrapped up one-day training on animal welfare.

The training, held at the Regional Directorate Livestock Services in Brikama, was organised under the auspices of the WTG Vet United Programme.
Speaking at the training, Dr Kebba Daffeh, Coordinator of WTG Vet United in The Gambia, stressed that the training was meant to build the capacity of livestock assistants so that they could mainstream animal welfare into their day-to-day activity.
Dr Daffeh explained that Vet United is a Berlin registered animal welfare organization and their focus was improving animal welfare through education in developing countries.
According to Dr Daffeh, the participants were drawn from the regional directorate of the department of livestock services in the West Coast Region.
"We deemed it very important to bring the livestock assistants together to train them about animal welfare because animal welfare is one of the main components of improving agriculture in The Gambia," he said.
He lamented that unfortunately, animal welfare in the country was completely neglected due to number of reasons, and one of them was inadequate capacity building on animal welfare.
Mr Daffeh disclosed that through the intervention of the WTG VET United, they have already laid animal welfare programme in both the Gambia College and the University of The Gambia.
He also stated that since September 2016, they have trained about 200 people on animal welfare and certified most of them with competency in animal welfare.
"We hope to continue with this type of programme to ensure that Gambia has a critical mass of adequately trained staff that will contribute in improving animal welfare in The Gambia," he added.
He said during the training participants were introduced to basic topics such as animal welfare, animal welfare freedom, animal welfare assessment as well as how to assess their level in such areas as animal care, good feeding, proper housing and disease management and control.
He conceded that the scope of the training was very wide but he nonetheless challenged the participants to mainstream animal welfare and ensure that the knowledge gained was put into practice.
For his part, Bakary Jammeh, the regional director for livestock service in the West Coast Region, also expressed similar sentiments and described the training as timely and long overdue considering the importance attached to animal welfare.
He said the training was geared towards exposing the livestock assistants to the welfare of animals and advised the participants to take the training seriously.
Read Other Articles In Article (Archive)