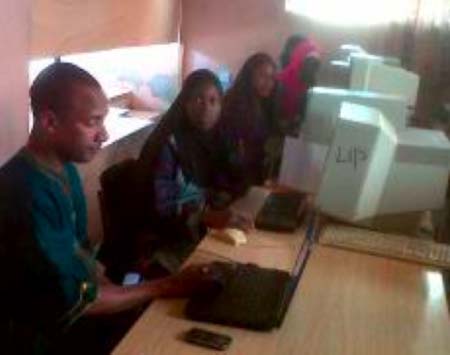 Lamin Institute of Professional Studies, LIPS, over the weekend launched a new website as part of efforts to make the institute accessible to anyone, anytime and anywhere at the click of a button, according to the principal, Ms Princess H. Osagie. She spoke at a gathering held at the institute's grounds in Lamin.
"This is a very important move, as the world is a global village and technology has played a great part to making this possible," she emphasized.
According to her, with the website (www.lipsgambia.org), the institute could be accessible in any part of the world and at all times.
LIPS was founded on 6 August 2003, as a training institution by Daniel Osagie BA (Hons), as the proprietor and executive director of the institute.
The aims and objectives are to provide quality higher education; assist people to attain equality; and, to meet the educational needs of diverse populations, in line with the mission statement.
Which is: "To provide Learner-centered life-long opportunities for people of all abilities and all levels of achievement".
The institute is strategically located in Lamin village in the Kombo North district of the West Coast Region, along the Brikama Highway.
"LIPS is legally-registered and accredited by the National Training Authority (NTA), and we are here for the Gambian people, and the scholarship package is still ongoing for grades 9 and 12 students," she added.
Some of the certificate and diploma courses offered are Computing and Information Technology, Travel and Tourism, Marketing, Business Management and Administration.
At the institute, English Language proficiency is compulsory for all students, and it is studied alongside every course, to improve students' vocabulary and writing skills.
So far the institute has graduated thousands of students with the 23rd batch just about to graduate, Ms Osagie announced.
"Out of which most of them are gainfully employed in different organizations, because we don't just impact lives academically, we empower them for the future," she stated.
On behalf of the director of LIPS, she commended President Yahya Jammeh and his government "for creating the enabling environment and making Gambia the pride of Africa".
Read Other Articles In Article (Archive)