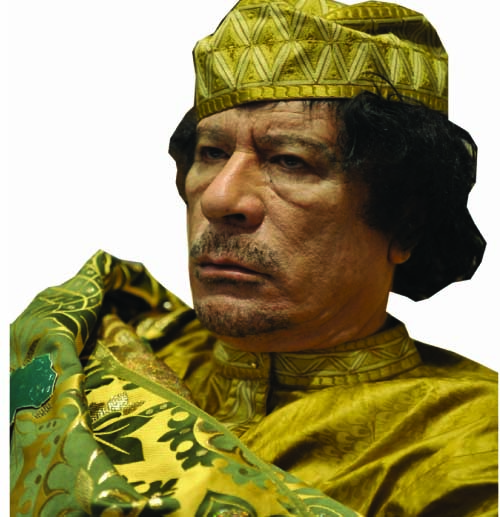 The General Peoples' Committee for External Liaison and International Cooperation of Libya through its embassy in Banjul Friday issued a communiqué, justifying among others, the move taken by Libyan leaders against protesters, stating in strong terms that this is what they are obliged to do since it is not possible for them to accept any threat to Libya's national unity.
The communiqué, signed by the Libyan ambassador to The Gambia Prof. Dr Ali Mohammed Dukaly Al-Hissnawe, also stated that Libya will not allow, as well, any threat to its Arab and European neighbours, with whom they have distinct cordial relationship. This action, the communiqué added, is legal, adding that as a precedent many countries have resorted to this option, and have undertaken what is necessary in these circumstances.
Below we reproduce the full text of the communiqué:
In execution of dangerous schemes directed against the Great Jamahiriya and the unity of its land, various media outlets have been reporting erroneous and malicious information about the current ongoing situation in Libya.
This is accompanied by a huge media campaign which contributed immensely in aggravating the events, and the ensuing casualties. It was accompanied by psychological war intended to weaken the resolve of the Libyan people, and disturb its security and stability. In our eagerness to elucidate the truth of what is happening, we are herein declaring the following:
What has happened in the eastern part of Libya is threatening the national unity of Libya. People of different foreign nationalities have been captured who are involved in inciting riots and chaos with the intention of undermining national unity.
It is, indeed, confirmed that the objective of this group and the leader of the Al-Qaeda organization, Osama Ben Laden, is the establishment of the organisation's centre in Libya as a springboard to other neighbouring countries, such as Egypt, Tunisia and Mauritania. This came as a result of the international pressure on elements of Al-Qaeda and its leader to leave Afghanistan and Pakistan and concentrate their presence in the Great Jamahiriya.
This became crystal clear during the confession of some of these elements who established a radio station in the city of Baidah - Jabalu Akdar and name the station the radio station of the "Islamic Emirate of Baidah". Another radio station named the "Al-Qaeda Station" was established in Darna. These stations broadcast its programmes from mosques in the propagation of terrorism which is not targeting only Libya but a potential threat to other areas as well in the world, especially Europe, which is in the forefront.
In implementation of the scheme and machination of this group, they have during their activities recruited some adolescent youths, and pushed them in confrontation against security stations and barracks of the armed forces, with the aim of getting arms and using them in disturbing national security and stability. This resulted in the fall of many civilians on both sides, especially between those at the police stations and military camps and the protesters.
To this end, elements of this organization embarked on deceiving the youths and giving them hallucinating drugs and using unconventional weapons and haphazardly firing bullets at security personnel, who are charged to provide security for them. This state of affairs resulted in the death of 270 people on both sides in the whole area.
Libya under such a given situation has no other option before her except two:
Either to relinquish this group to spread havoc and mischief in the land, and threaten its national unity and that of its neighbours
Or undertake against them actions deem necessary, and this is what we are obliged to do since it is not possible for us to accept any threat to our national unity, and to protect it against fragmentation and division. We will not allow, as well, any threat to our Arab and European neighbours with whom we have distinct cordial relations. This option is legal for us, and as a precedent, many countries have resorted to this option and have undertaken what is necessary.
In addition to that, the following procedure is taken as regards:
An investigating committee is formed under the chairmanship of a judge of high probity and integrity. This committee will conduct investigations on these incidents and present its report to the general People's Congress, which will be published. The executive shall have no bearing on the working of this committee.
To charge popular community leaders and respected personalities of areas to work in redeeming the deceived youths by contacting and insulating them against destructive elements.
In the end, it is worth emphasizing that during the past two days, calm was restored to most of Libyan towns in the great Jamahiriya.
The eastern part witnessed a state of calm, despite media exaggeration and agitation conducted by various Arab and foreign media channels, depicting the situation as if there is an ongoing battle and aerial bombardments using war planes. This is entirely devoid of any truth.
Read Other Articles In Article (Archive)