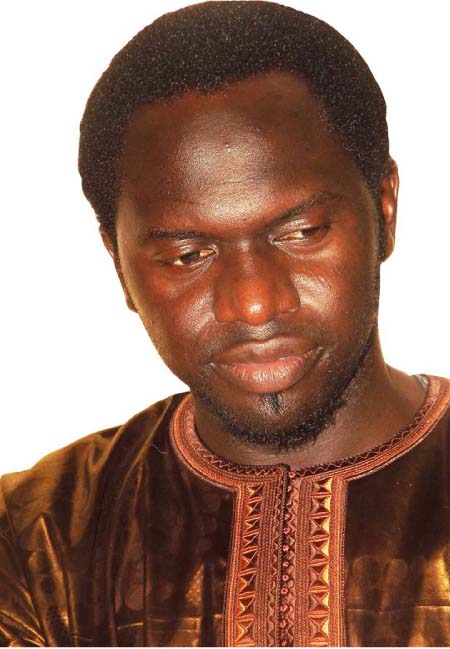 Sheriff Bojang, Minister of Information and Communication Infrastructure, has said legislation to make Female Genital Mutilation (FGM) a criminal offence may be "instituted as soon as possible".
Minister Bojang, who made this remark yesterday on BBC's Focus on Africa newscast, however, added that if there is existing legislation against FGM, that could be used in the mean time.
Speaking to the BBC in an interview, the Information minister added: "Existing legislation, if there is any, will be used for now, but I am sure legislation will be instituted as soon as possible."
The Ministersaid further that President Yahya Jammeh had effected a total ban on FGM "in the best interest of the young women and girls of The Gambia", adding that the President had come to the conclusion of taking the decision of banning FGM after some thorough research, studying and listening to sound scholarly opinion.
Asked whether FGM is required by Islam, as had been the argument made by some people in The Gambia including imams, Minister Bojang said:"I think people more versed in religious law have made it abundantly clear that this has nothing to do with Islam; it is something more rooted in culture than in religion.
"Muslim countries like Egypt have banned it since the mid-2007, and even in Saudi Arabia it is widely frowned upon. It is only male circumcision which is okayed by the Quran and the hadith of the Holy Prophet of Islam."
The minister said even though the ban has come this time rather than earlier, "it is better late than never".
He added: "A lot of young people, particularly young women and children in The Gambia, are opposed to this tradition. We all know for many years, there have been organisations and individuals who have been campaigning for a total ban of FGM, and now I think this is a good move; it is a very progressive move that should… be commended by all well-meaning people in The Gambia and beyond."
He also said the President had made the decision of banning FGM without being coerced by anyone, rather it was a decision made after thorough research and studying by the President.
"The decision is basically the President's," Mr Bojang said, adding: "I can tell you, even most of us, if not all in the Cabinet, were not even aware that he was going to make this decision."
Even though the President had announced that he was going to make some very important declaration, he added, none of them in the Cabinet had "any inkling or idea that it was going to be something like this".
Read Other Articles In Article (Archive)