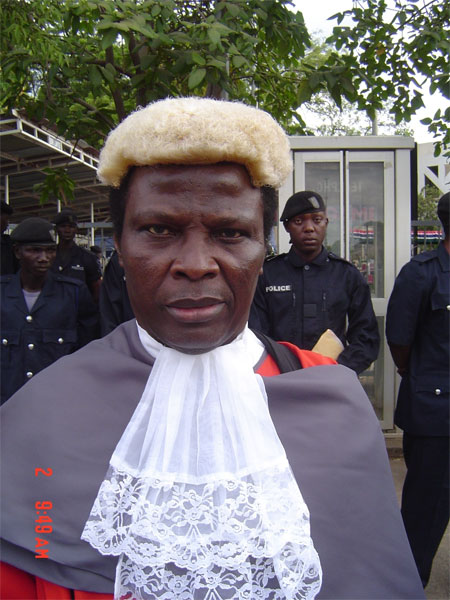 As part of the second session of the Supreme Court of The Gambia in the 2007/2008 legal year, a public lecture on the ethics of the judiciary in The Gambia was held last Tuesday at the High Court.
The public lecture was organised by the office of the Chief Justice and was conducted by Justice Niki Tobi of the Supreme Court of the Federal of Republic Nigeria.
In his lecture, Justice Niki Tobi said the judge is a very important person in society and that ethics mean morals, adding that the constitution of The Gambia provides a code of conduct for public officers. Justice Niki Tobi stated that because judges are expert in the law it those not mean that judges know all the law. They should be able to find where the law is if a lawyer made a submission. He said a judge must be punctual and respect time, stating that speedy trials must also be the guiding principle. He said a judge does not own cases. The case is between parties and he/she should remove himself/herself from the case, adding as a presiding judge you should adjourn the case or rise to your chamber if you are angry.
Justice Niki Tobi further stated thatas a judge the oath of secrecy is very important as he/she should not disclose the court of proceeding to his/her family. He went on to say that a judge should not handle cases that affect his or her family. He said a judge should not accept gifts or engage in corrupt practice as these can lead a judge to destroying cases. He emphasised that the oath of secrecy is very important in judicial ethics, adding that a judge can only attend official parties. He stressed that as a judge you cannot Align yourself with a political party, but you have a right to vote.
Read Other Articles In Article (Archive)