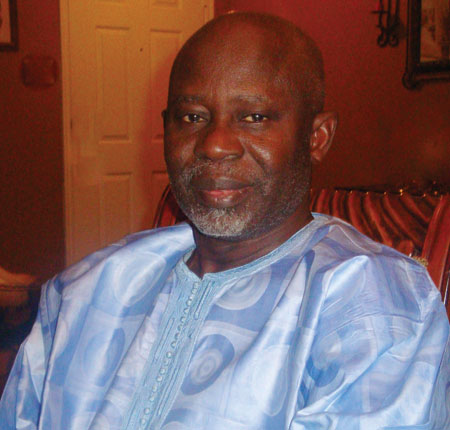 Following the submission of a report to the government by the Tax Commission, four lawyers and a doctor have appealed to the Gambia court of appeal following adverse findings made against them.
Lawyers Ousainou Darboe, Fafa M'bai, Amie Bensouda and Ida Drammeh had filed motions before a three-member panel of appeal court judges, which upheld their application for a stay of execution of the findings of the Tax Commission, pending the hearing and determination of the appeal.
The panel comprised court of appeal president Justice Joseph Wowo, Justice Na Ceesay Sallah Wadda and Justice Amie Joof.
Lawyer Neneh Cham, representing Ousainou Darboe, told the judges that she filed a motion dated 9 July 2012 and on 10 July 2012 filed for a stay of execution.
The state respondent, M.B. Abubakar acknowledged receiving counsel's Cham motion dated 10 July 2012.
Cham told the court that her application was supported by a 16-paragraph affidavit, and state counsel Abubakr did not raise any objection to the affidavit in support.
In delivering his ruling, Justice Wowo said the application had merit, adding that since the state respondent did not oppose the motion, the court would grant the application for a stay of execution pending the hearing and determination of the appeal.
The Point learned that a similar ruling was delivered in favour of three other lawyers, namely Lawyers Fafa M'bai, Amie Bensuoda and Ida drammeh since last week, following their application for a stay of execution.
Meanwhile, Dr. Emmanuel Banygbellu of Diamanti Dental Clinic through his attorney, Sunmbo Akinbo, also had his application for a stay of execution granted by the judges.
Hearing would resume on 6 November 2012, for mention.
It would be recalled that in November 2011 President Yahya Jammeh established the commission of inquiry, chaired by Justice Mama Singhateh, to looked into tax evasion and other corrupt practices of accountants, legal practitioners, companies, and private persons, medical practitioners and institutions  required to pay tax to the Gambia Revenue Authority (GRA).
The commission was also mandated, among others, "to ascertain the extent of loss of public revenue resulting from non-payment of capital gains tax, personal income tax and sales tax; and to determine the role of individuals, groups and professional bodies in the evasion and avoidance of tax".
The commission also enquired into "professional malpractice by members of the public as it relates to obtaining goods through widespread issuance of false and dud cheques and other malpractices by members of professional bodies as these have affected foreign direct investment in The Gambia".
In June 2012, police in Banjul questioned some prominent lawyers and doctors in connection with the tax commission's report, after which they were released on bail and asked to pay their taxes.
Those questioned were Antouman Gaye, Surahata Janneh, Ousainou Darboe, Musa N. Bittaye, Amie Bensouda, Ida Drammeh, Omar D. Mbye, and Sheriff Marie Tambedou.
The move by the police came days after the Tax Commission submitted its report to President Jammeh.
The report revealed, among others, that the government lost more than D2 billion from 50 selected taxpayers re-assessed on income, sales and payee tax, as well as D3,838,106.80 bututs for capital gains tax of 14 transactions of sales of leasehold properties.
The report also revealed that the total outstanding amount of tax debt of selected taxpayers re-assessed was D20,711,239.07 for 10 legal practitioners, D5,370,707.13 for 7 medical practitioners, D98,537,355.76 for 6 insurance companies, D439,503,816.98 for 12 hotels, D15,263,390.93 for 7 consultants and engineers, and D1,945,70,081.70 for eight other companies.
Read Other Articles In Article (Archive)