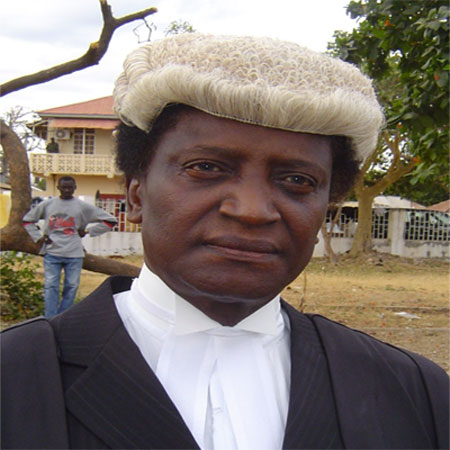 Lawyer Edu Gomez on 9th April 2008 underscored his disapproval with the manners of a defendant in a 1,705,000 CFA case at the Kanifing Magistrates' Court, telling him to shut up when he speaks.
The defendant, Abdoulie Faye, told the court that the plaintiff, who was represented by Lawyer Gomez, failed to appear in court because he was one of the accused persons in the Gam petroleum theft case and had absconded. He went on to say that the case in which he was a defendant was being dragged on the instance of the plaintiff who had failed to appear in court four times.
These comments did not go down well with Lawyer Gomez, who told the court that the defendant had no right to tarnish the image of his client. He countered that his client, Nachar Datef, was in the jurisdiction but could not appear in court because he was sick. He dismissed the defendant's claim that the case dragged in the instance of his client, adding that it was not true that his client was absent four times. He thus urged the court to warn the defendant to behave well.
Senior Magistrate Abdoulie Mbackeh, who was presiding over the case, told the defendant that there are rules and procedures in court. The defendant then apologised.
Lawyer Gomez thereupon applied to the court to adjourn the case on the understanding that in the event his client does not recover in time to appear in court on the adjourned date, he (Gomez's client) would have to bring a power of attorney.
Magistrate Mbackeh granted the application and asked Lawyer Gomez to provide the court with a medical certificate on the adjourned date, 23rd April 2008.
Read Other Articles In Article (Archive)