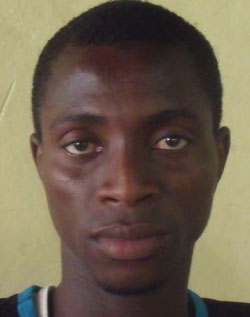 Gambia footballer Lamin Samateh is part of the history-making Croatian team Lokomotives after the club have secured their first European league match in hundred years.
This week, footballers of the Croatian side travelled to Minsk where they were expected to play their first game of the second qualifying round of the European League against the local Dinamo Minsk.
UEFA Europa league game is Lokos' first European match in the hundred-year history of the club in which they want to show that they have not accidentally secured a place in European showpiece, www. http://nklokomotiva.hr has reported.
The former Steve Biko centre-back, who joined the club in 2011, made 17 league appearances for the club last season. His contract with the club is expected to last until 2018.
Team coach Loks Tomislav Ivkovic said on club's website: "The team has not felt any pressure after having an important game but instead of pressure, Lokos are full of pride, satisfaction and happiness for her performance in Europe.
"There is no pressure, we enjoy football. The players and I have a year or more experienced and wiser; we learn from day-to-day [experience] and will appear in Europe, which is a pleasure and additional motivation, and no pressure.
"A year ago, everyone would have laughed at the mention of a possible performance of Locomotives in Europe, and now we're here. We're happy about that and now we want to show that we have the quality and with a little luck in Minsk we can achieve a positive result.
"In football you do not always win favourites; surprises are always possible, choose shades and we will do our best to make a surprise in Minsk."
Read Other Articles In Article (Archive)