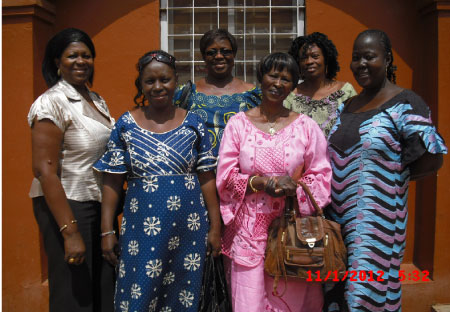 Ladies Circle, a charitable organisation based in the country last Friday donated cash amounting to D20,000, to the Methodist Church Medical in Banjul and St Vincent De Paul in Bakau.
The donation was meant to help the poor and the needy through charitable organisations.
In her statement at the handing over ceremony, Ola Gorre-Ndiaye, the President of Ladies Circle, said the group came into existence in 1998, when the wives of MANOJADA group thought it prudent to play their role in redressing some of the social ills in the country, by generating funds to help small groups or associations that share a similar burden.
She said they are of the belief that they do not always wait for or look up to others to lend a hand, saying they also must play their role in creating a better society.
Ola also said as part of their activities, they had in the past donated to the children ward, bed sheets, curtains and some food items, as well as donated medical items to the mental health hospitals.
For her part, Bishop Hannah Caroline Faal Hein, thanked them for the donation, saying the medical clinic needs money since it cannot generate money on its own. She said the clinic is there to help women, children and their families since health care is very important.
For her part, Nellie Lloyd Evans, the President of St Vincent De Paul, said their association is an international organisation that has been in existence for decades. Noting that their aim is to give back to society, she thanked the donors for a job well-done.
Read Other Articles In Article (Archive)