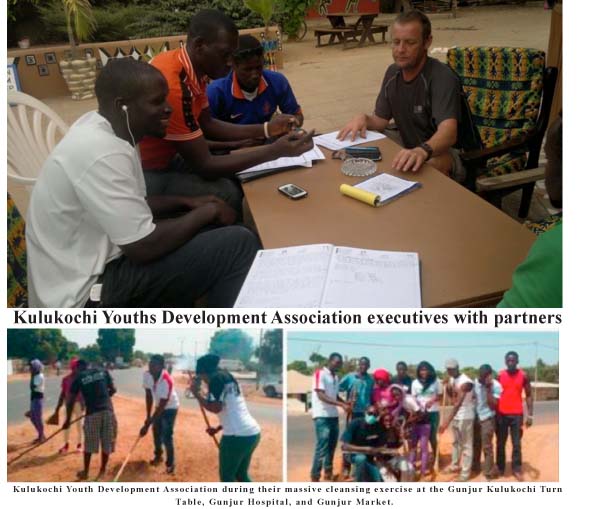 Kulukochi Youth Development Association in the Kombo South district of the West Coast Region is out to support youths in different sectors of development such education, heath, and sports, among others.

Kulukochi Youth Development Association under the chairmanship of Ousman Bajo was established in 2009, to support and empower youths in Kulukochi.
Mr Bajo and his executive committee members have tasked themselves to support and empower youths in different sectors of development in Kuluckochi.
The association has since supported the community of Kulukochi with mosquito nets in order to protect them from mosquitoes.
The association also donated solar lights to families and households in Kulukochi, who did not have the financial muscle to bring electricity into their respective compounds and households.
The association has also embarked on a series cleansing exercises, in order to make Kulukochi a free-malaria area in Kombo South district.
The association has brought many development projects to the locality such as nursery school, among others, and also embarked on several youth programmes in order to equip youths in the area with skills since the inception of the association six years ago.
The association annually organizes the anti-malaria marathon race meant to create awareness on the killer disease, malaria; an annual championship which attracts athletes from all the corners of the country.
The association normally raised funds from the annual anti-malaria race to sponsor their newly-established nursery school.
The association is also planning to upgrade Kulukochi Nursery School to a Lower Basic School in the near future.
Read Other Articles In Article (Archive)