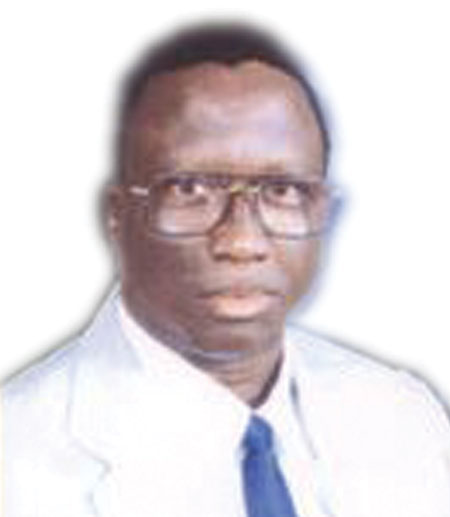 Gambian dissident Kukoi Samba Sanyang, who was on Wednesday expelled from Senegal, has blamed the Senegalese security forces rather than President Macky Sall for his expulsion.
Speaking to the BBC on Thursday from Bamako, the Malian capital, Sanyang recounted how a contingent of security forces took him from his residence in Dakar with the claim that they wanted to talk to him about his residence status in the country.
However, he said, instead of taking him to a 'safe house' as they promised, they took him to the airport where they later put him on board a Kenya Airways flight to Bamako.
"They did not even allow me to collect my things from my residence," he complained.
However, Sanyang, who said he was in Dakar for the past nine months on medical treatment, said since arriving in Bamako, he had not been in contact with the Malian authorities and that he did not want to remain in Mali.
"My intention is to be near my people," he said.
Meanwhile, in a joint statement issued in Dakar on Wednesday, some human rights groups; the African Assembly for the Defense of Human Rights (RADDHO), the Senegalese League for Human Rights (LSDH) and Amnesty International-Senegal, expressed regrets at the decision by the Senegalese government to arrest and deport Kukoi to Mali.
"Our organizations believe that Mali, which is rocked by war and political instability, is not an ideal place to deport him to.
"We urge the government of Senegal to honour its reputation as a land of refuge in giving protection to all refugees and asylum seekers from The Gambia, and ensure the free exercise of their right to freedom of expression, assembly and association throughout the national territory."
Sanyang led an attempted coup d'etat against the government of former President Sir Dawda Jawara in 1981 which was eventually put down by a Senegalese military intervention, resulting in the deaths of an unspecified number of both Gambian civilians and Senegalese soldiers.
After the failed coup attempt, Kukoi and some of his collaborators fled to Guinea Bissau, and he has ever since been living abroad as a dissident.
Read Other Articles In Article (Archive)