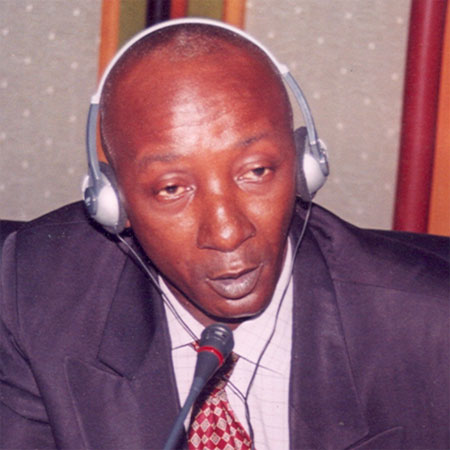 The current catch-phrase exhorting all Gambians and even non Gambians alike to take up farming of some sort ascribed to the Gambian leader to attain food self sufficiency, has yet again received a massive boost in Kerewan, North Bank Region, thanks to Hon. Suku Singhateh, National Assembly Member for Lower Baddibu.
As part of this year's Independence celebrations, Hon. Singhateh recently donated a brand new rice milling machine worth over D160, 000 to the community of Kerewan for responding to the President's call for people to go back to the land.
The donation, which comes following an appeal by the community for the maintenance of their old machine, has been described as timely.
Speaking at the handing over ceremony of the machine, Hon. Singhateh underscored the need for people to go back to the land, noting that it is only by doing so that Africa can be food self-sufficient.
Hon. Singhateh, who is also the APRC Desk Officer in North Bank Region, commended the people of Kerewan and North Bank in general for responding massively to President Jammeh's call for people to go back to the land.
For the Regional Desk Officer, the determination and the energy shown by the people of North Bank to farm for President Jammeh in grand-style could be justified by the 'limitless development' that the President and his party has brought and continues to bring to their living-rooms.
'The rural electrification programme, provision of safe drinking water, the faultless road network, the APRC General Hospital in Farefenni, schools and many more social amenities that I need not mention are glaring indication of the Head of State's love for the people of North Bank and we're poised to reciprocate", Hon. Singhateh told the gathering.
For his part, Mr Edward Seckan, Governor of the North Bank Region, highlighted the significant contribution of Hon. Suku Singhateh towards nation building, saying that the people of North Bank are proud of him.
Also speaking earlier, Hon Momodou S. Touray, National assembly Member for Central Baddibu commended the community of Kerewan for having Hon. Singhateh as their representative, describing him as a rare gem.
"Hon. Singhateh has always complemented and continues to complement government's effort in nation building and thus needs to be commended," he said.
Chief Fafanding Kinteh of Lower Baddibu described the gesture as timely, noting that it will go a long way in helping them do their work.
Receiving the gesture on behalf of the community, Lady Councillor, Mama Fatty thanked Hon. Singhateh for his patriotism and called on others to emulate his gesture.
Other speakers on the occasion include Alagie Jawo Drammeh, constituency Chairman, who also underscored the numerous contributions of Hon. Singhateh towards nation building.
Read Other Articles In Article (Archive)