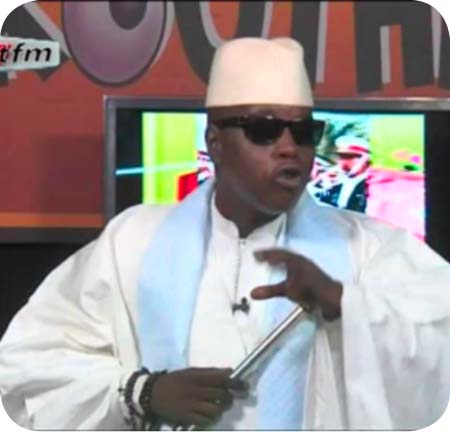 Some Senegalese celebrities who accompanied champion wrestler Eumeu Sene during his recent visit to the Gambia are trying hard to dispel rumours circulating here that they benefitted from huge cash donations from President Yahya Jammeh.
One of them is the popular comedian, Samaba Sine alias Kouthia, who accompanied Eumeu Sene during his four-day visit to The Gambia at the invitation of President Jammeh. Sine said he returned to Senegal with a bit of frustration.
"I received all the honours in The Gambia, but I have not received any money from Yahya Jammeh. I returned to Senegal with empty hands, "he said in an interview with L'Observateur.
Kouthia said the only money he received during the trip was given to him by Eumeu Sene. "He gave me 50,000 CFA francs (D4,250) and that was what I came back with to Senegal. I received no cash and no cheque from President Jammeh."
"I have not even met President Jammeh face-to-face. It was Eumeu Sene who saved me by giving me 50,000 CFA francs, and I thank him for that."
Kouthia said if he had managed to meet President Jammeh face to face, he would have been a rich man today.
"I am frustrated, because my visit was unsuccessful. I stayed for four days in The Gambia and I have earned nothing, financially speaking, even though I have gained a lot in terms of human relations," he lamented.
Read Other Articles In Article (Archive)