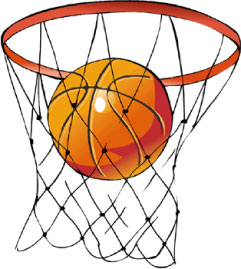 Kanifing Municipal Council (KMC) male basketball team on Tuesday defeated West Coast Region in the final of the Basketball Competition played at the Bansang Senior Secondary School Basketball Lawn to be crowned the 2012 National Youth Conference and Festival Basketball Champions.
Kanifing Municipal Council beat West Coast Region by 24 baskets to 19 in the first half and 61 baskets to 41 baskets in the second half to lift the trophy.
Speaking to NaYCONF Daily, shortly after the final, Kebba Jagne, head coach of Kanifing Municipal Council, said he was very happy lifting the trophy, adding that this was made possible through the support of their sports coordinator Mariama Sallah, who has been very supportive of the team.
Jagne added that the victory was dedicated to Ms Sallah, and also thanked her for making things possible for them.
He said: "if you are determined and committed you can always achieve what you want, noting that this was the case with them.
He stated that Ms Sallah has promised to do more for them in the coming days, adding: "If we have many of her type in our communities, our sport will soon go forward in the country.
"It was difficult to get this achievement, but with the help of Mariama Sallah we are able to overcome all our difficulties."
He concluded by thanking his fans, players and the entire community of KMC for their support during the competition.
Lamin Touray, head coach of West Coast Region, said he felt very bad about the defeat because KMC defeated him during the group stage and also defeated him in the final.
"KMC came all out to defeat us and that is what they have done," admitted Touray, who could not hide his feelings.
"We were here to win the basketball trophy as we promised our region but unfortunately we could not do it," he also stated.
He noted that he did not know if he would still be the coach for the next NaYCONF but that if he were he would make sure he won something for his region.
He concluded by thanking the fans and players for doing a wonderful job during the competition. 
Read Other Articles In Article (Archive)