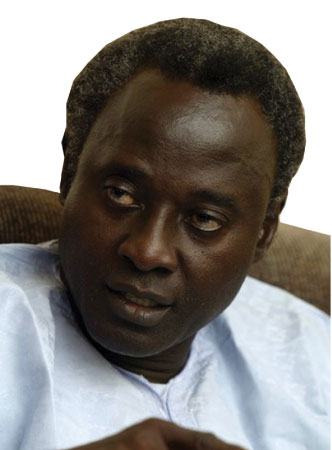 Halifa Sallah, the spokesperson for the coalition government, has said the Gambia government has given D150,000 to the families of the 30 victims who were involved in car accident in the village of Kitty.

He made the disclosure on Thursday at a press conference held at the Kairaba Beach Hotel.
"It has committed the government to provide D5,000 to each of the victims so that it will meet some of their expenses, as families move up and down to try to take care of their loved ones," he said.
The coalition spokesperson further said the president had also expressed concern about the accident that occurred in Kitty.
"It has a potential to cause a social strife and that is why he mandated me to go the hospital to do fact-finding. Eventually, we have received reports from the Edward Francis Small Teaching Hospital on 7 February and a police report on 8."
The nature of the accident is understood and the persons involved are currently being treated or have been released from the hospital, he added.
Investigations are ongoing and the person involved (the driver) is from Nuimi, in the North Bank Region, and the driver's family had taken D11,000 to the hospital as contribution to the treatment of the victims.
"The National Reconciliation Committee of the Coalition has been sent to the Kitty village to talk to the families so that people will understand the cause of the accident and any misunderstanding that may bring about civil strife."
Read Other Articles In Article (Archive)