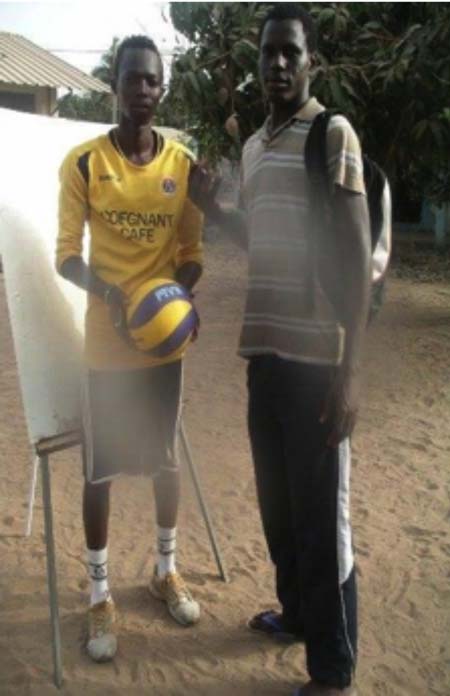 Kurumbo lodge will host Sandele Eco Retreats in the 2015 Kartong volleyball tournament final after winning their semifinal matches at the Saint Martins' Volleyball court in Kartong.
Sandele Eco Retreats beat Tamba 6 points to 3 in the semifinal to advance to the final, whilst Kurumbo Lodge sailed to the final after thumping Mama Sanchaba 6 point to zero to set a final against Sandele Eco Retreats.
The tournament brings together four teams, namely Kurumbo Lodge, Tamba Kurumba Lodge, Sandele Eco Retreats and Mama Sanchaba Lodge.
The volleyball final between Kurumbo Lodge and Sandele Eco Retreats is described by many volleyball fans in Kartong and environs as a crunch clash.
The date for the final will be announced later.
Read Other Articles In Article (Archive)