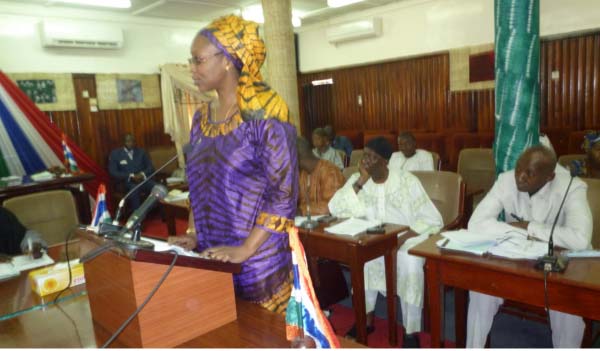 The Ministry of Justice yesterday validated its five-year strategic plan at a validation workshop held at the Kairaba Beach Hotel.
Speaking at the workshop, the Attorney General and Minister of Justice, Mama Fatima Singhateh, pointed out that the momentous validation of the strategic plan of the Attorney General's Chambers and Ministry of Justice, the Government of The Gambia has over the years registered tremendous gains in its socio-economic development.
She stated that the past two decades have witnessed tremendous increase in government's activities in ensuring good governance, sustainable development and food security among others, which are in tandem with its Vision 2020, based on the principles of probity, accountability and transparency.
She added that these gains have however also generated challenges, such as increase in crime rate, migration of people due to instability in the sub-region, competition for scarce resource and government fight against corruption.
She pointed out that the developments therefore meant an increase in the demand for legal service by the Ministry of Justice to cover the whole sectors needing their services.
In order to combat the challenges, she added, the Ministry of Justice has come up with a strategic plan as road map towards achieving their aim and objectives and overcoming those challenges.
The AG further revealed that in the course of the validation exercise, they would be required to offer the best of their objective views and opinions, all in the interest of The Gambia.
She therefore called on participants to critically look at the intervention areas of the strategies, the priority activities, the key performance indicators and the expected outcome contained in the document.
The participants' constructive views and contributions would be greatly appreciated, she said, adding that the views upon validation would serve as a basis for the implementation of a strategic plan.
She thanked the UNDP for their financial and technical support during the commencement process of the consultancy for the preparation of the draft strategic plan.    
Read Other Articles In Article (Archive)