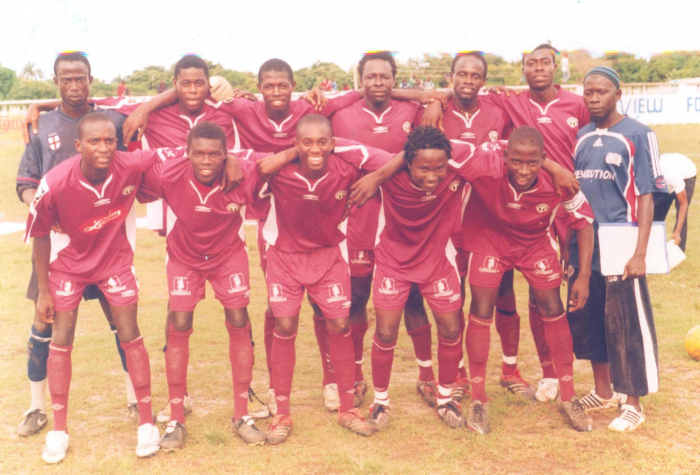 The newly appointed head coach of Jullangel FC Saihou Cham, admitted that lack of commitment and  family spirit within the former Nawettan champions, has hindered its chances of winning the trophy for the past nine years. One of the oldest and the best Nawettan teams when it comes to producing young and talented players, has since started preparation for the upcoming summer championship. "I am so far satisfied with the level of commitment of the team which has been missing for quite a long time," the confident coach added.
"The reason behind the team's  downfall for the past nine years is down to the fact that the players were not committed noting that the unfortunate part  of all is the fact that there was no family spirit in the team, thereby making it difficult for the players to achieve any success," Saihou stated.
Saihou Cham, himself a former Jullangel player who is given the opportunity to lead the team for the first time further stressed the need for the players to redouble their efforts in order to stand strong to fight hard in their aim to clinch the  trophy they last won in 2000. The last year's league cup quarter finalist won their first major Nawettan trophy with a narrow 1-0 victory over Vietnam Border in 1995 in the final played at the Bakau Mini-stadium.
Jullangel won their first nawettan trophy against Border with a 1-0 victory as far back in 1995  and went ahead to clinch the knock-out trophy following an emphatic 4-3 win over Bendula in a penalty shootout four years later.
In 2000 they won the super cup trophy after beating Street Soldiers 3-1 in the final.
The team has also produced players like Ebou Sillah, Sainey and Sanna Nyassi, who are all making names for themselves at the professional level in Europe and America. They have also produced quite a large number of first and second division players as well.
The former Jullangel hitman further expressed confidence of his side's possibility of achieving success to end their nine years trophy drought.
The coach is expected to name his final squad next week for the championship after three weeks of effective screening.
Karamo Colley, Secretary General of Julangel, is also hopeful that the team will put up a respectable performance. He commended Ebou Sillah for his timely intervention in giving his former team a set of Jersey and three footballs as part of his contribution to the team ahead of the summer championship. Mustapha Chorr, Lamin Dibba, Buba Sonko all former Jullangel players, have contributed an amount of 160 pounds as part of their contribution towards the team's preparation while two other Gambian professionals who preferred not to be mentioned also gave an amount of 4 thousand dalasi to their former Nawettan side all geared towards the preparation for the much talked about Nawettan championship in Bakau Zone.
Read Other Articles In Article (Archive)