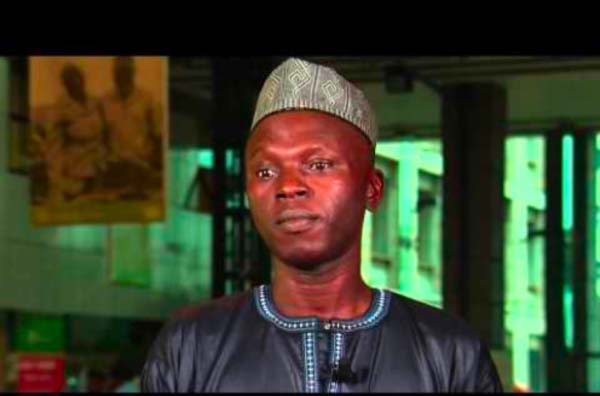 The Chief of Jokadu district, Alhajie Jim Fatima Jobe, has challenged the Gambia National Farmer Platform (NFP) being the umbrella body of the farmers' eyes to sensitize farmers on Vision 2016, which is very key to national development.
According to the chief, Forest and Farm Facility (FFF) has been pioneering this effort with support from the Food and Agricultural Organization (FAO).
The meeting, held in Kerewan North, Bank Region, and attended by the Chairman of Kerewan Area Council and various chiefs and councillors of the region, was organised by the National Farmers Platform (NFP).
Alhajie Jim Fatima Jobe noted that farmers are key players in agricultural development hence there is need to sensitize them about Vision 2016, since it is all about how to contribute to producing the food consumed in the country and national development.
Chief Jobe said there should be mass sensitization campaign throughout the country to target farmer-based organizations at district levels.
He suggested the setting up of taskforce committees at each region of the country, for regular meeting with the executive, which would lead to the transfer of ownership of community forest to various communities to own and manage their forests.
According to Chief Jim Fatima Jobe, the NFP being the umbrella body of farmer-based organizations, should endeavour to use the opportunity to meet young and experienced farmers to discuss with them to know their concerns and the challenges they face in the farming sector.
The platform was voiceless because of lack of proper capacity building and advocacy, which were constraints not considered but are now being addressed, he said.
He thanked the president of the NFP for the initiative and effort with support from FAO and FFF.
The NFP's president Alagie Basse Mboge, in his statement, said efforts had been ongoing to contact his executives to continually plan and work towards achieving Vision 2016, as "this is the only way out for food self-sufficiency".
Mr Mboge said he had contacted all the regional presidents to sensitize their district residents on the importance of Vision 2016 to ensure each district level has a farmland for Vision 2016.
The initiative of President Jammeh is a step in the right direction and all farmer-based organizations should rally behind the President to achieve Vision 2016, especially the women farmer groups, he stated.
"We are planning to conduct a nationwide tour to sensitize farmers on Vision 2016," he said, adding that the issue of certified seeds to the farmer is a challenge as most of the farmers complain about it.
High cost of fertilizers is the major challenge they face daily and farm input is also difficult for farmers to access, he said.
He thanked the President and the Ministry of Agriculture, FAO and especially Actionaid for supporting farmers in achieving food self-sufficiency.
Read Other Articles In Article (Archive)