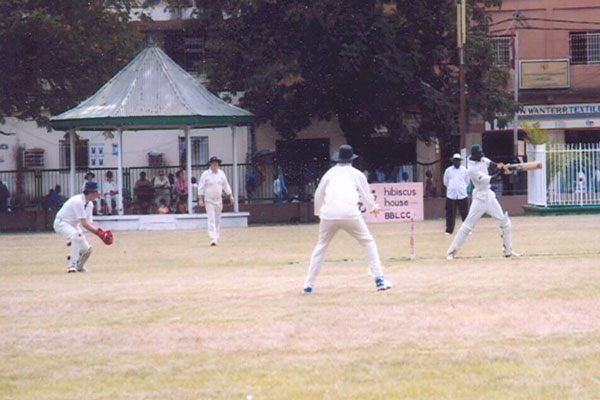 Jewel of India have now moved to the top of the national cricket table following their crucial win over Asia XI in a titanic battle as part of the second round matches.
At 15 points, Jewel of India have now climbed three points ahead of close contenders, the Veterans, who are second with 12 points. In order to be in the race, the veterans need to win their match in hand against Wallidan to be played on Saturday to maintain the lead with Jewel of India.
Asia XI are third with 9 points followed by Gambia Ports Authority at 6 points and Wallidan is still dragging behind with no points.
Jewel of India won the toss and decided to field. Safeway Asia batted and scored 183 runs in 30.1 overs for all out, with Mr. Amrith and Baboucarr Mbye scoring 20, 20 runs each. Raj bowled 6 overs and got 4 wickets for 25 runs.
Jewel of India went out chasing 183 in the second inning and scored 184 in for 9 wickets in 34 overs. Nicky, one of the anchors of jewel of India, batted and scored 29 runs. Nicky bowled 4.1 overs and took 3 wickets for 24 runs.
Being one of the oldest disciplines in the country, the national cricket league is attracting more spectators, at the July 22nd Square and according of Wilfred Riley, an official of the Cricket Association, the game is going back to its glory days in the country.
He said, "The majority of these spectators are school children who have shown interest in this rising sport, which is gaining popularity every week. The league is still on at the July 22nd Square in Banjul, come and enjoy a weekend of Cricket."
As part of the weekend matches, Wallidan will meet the Veterans on Saturday while Gambia Ports Authority will look horns with Safeway Asia XI on Sunday.
Read Other Articles In Article (Archive)