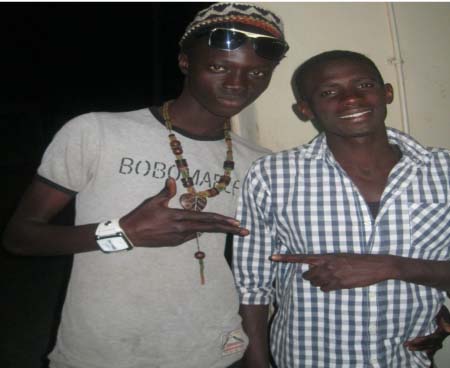 Jarraboy, aka Landerferaso, an upcoming afro-manding singer, has released a new single entitled 'Konko alnabay' (Let fight hunger) recently.
Jarraboy told Entertainment and Lifestyle the song is out to urge all youths to stand firm to fight hunger in Africa, especially in The Gambia to go back to the land and grow what we eat.
He said Africa has the potential to grow what we eat to stop importation of rice and other food items to Africa.
"I have been performing in the 5th Briks Tone Fiesta in Brikama, Sukuta cultural festival and many shows and people appreciate my message as I want to spread positive issue in the society," he said.
According to him, he feels overwhelmed during the Briks Tone fiesta as he performed on the stage with big artistes both home and abroad who really appreciate his performances.
He added: "My second single is 'Sunuyaro' (stealing) advising young people to stop stealing to take up something good like skills training to earn a descent living."
Jarraboy says that for him, music is beyond entertainment; it is rather to use it as a means to educate the masses. "So fans should watch out for more songs ahead from Jarraboy," he said.
Read Other Articles In Article (Archive)