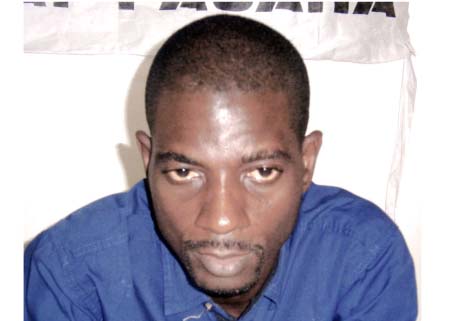 Bai Emil Touray, president of the Gambia Press Union (GPU), has said that the government of former President Yahya Jammeh amended the constitution to stifle press freedom in The Gambia.

The GPU president made this remark recently in a panel discussion at the just concluded national stakeholders conference while outlining the state of media freedom in The Gambia.
He cited the strict censorship of journalists by the previous government, noting that arbitrary arrest, torture and murder of journalists were hallmarks of the erstwhile government.
He mentioned the likes of the late Deyda Hydara, Chief Ebrima Manneh, Musa Saidykhan and host of others who have been killed or tortured with impunity during the previous regime.
Amie Bensouda, a veteran legal practitioner, spoke on the challenges to media freedom in The Gambia, noting that media bore the brunt of right abuses in the previous government.
She stressed the need for a paradigm shift as "journalists must realise that they are now free".
She argued that most journalists are still too reticent to do their job effectively and still rely heavily on social media.
The senior lawyer commended the Ministry of Justice for organising the convergence.
Fatou Jagne-Senghore, regional director of Article 19 West Africa, spoke on the freedom of expression and international best practices.
She pointed out that The Gambia is the only country without a truly independent broadcaster.
"Freedom of expression is a pillar of free society and government should support free and independent media through legislative framework," she said.
Madam Jagne-Senghore said there are a wide range of jurisprudence and a wealth of legal documents that could be used to develop a model for freedom of expression that could be implemented in Africa.
On criminal justice reform, a panel moderated by Hon. Justice Edrissa F. Mbye, judge of the Court of Appeal, and lawyer Antouman A.B. Gaye, outlined the current state of the criminal justice system.
Mrs A. Adeyemi, principal state counsel at the Attorney General's Chambers, discussed the rights of the accused person and mentioned the right to a fair and speedy trial, the right to counsel as well as the right to be presumed innocent until proven guilty.
She argued that it was the duty of all branches of government to uphold the rights of the accused until proven guilty.
Read Other Articles In Article (Archive)