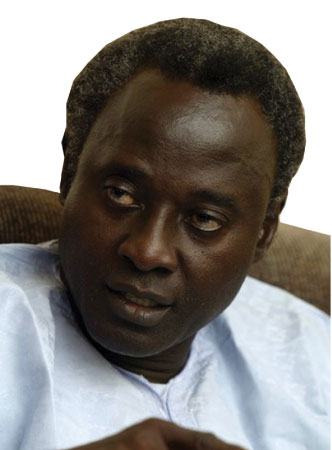 Halifa Sallah, the Coalition spokesperson, has said if the outgoing President Yahya Jammeh refuses to leave office, there will be a constitutional crisis when his government is outlawed.

He also said the military, which is established to be the state institution and which owes allegiance to the state and the people of The Gambia, should also accept constitutional changes and a transfer of power.
Speaking to journalists on Tuesday at the Coco Ocean Hotel, Halifa Sallah said that if the military refused to recognize the legitimate authority of president-elect Barrow, that would create more fear and a problem for the country.
He said there is also the issue of security, because what normally happens in a transition is for the sitting president to level the ground for access to state power by the incoming president.
This, he noted, can start with a dialogue, to provide the security, state institutions and offices, in normal circumstances, for the incoming president by the sitting president.
The Gambia has never changed a government through the ballot box, for about 51 years, and it was now for all the parties to have a dialogue and cooperate as they develop the right mechanisms for a smooth change of government.
"The issue of security is very paramount," he said, adding that all parties should ensure that the security apparatus remains loyal in order to constitute authority.
They must also state their commitment that when an incoming government assumes power they would be loyal to them, he said.
Mr Sallah made it clear that the President-elect, Adama Barrow, was "not receiving any security from the state", as of now.
Read Other Articles In Article (Archive)