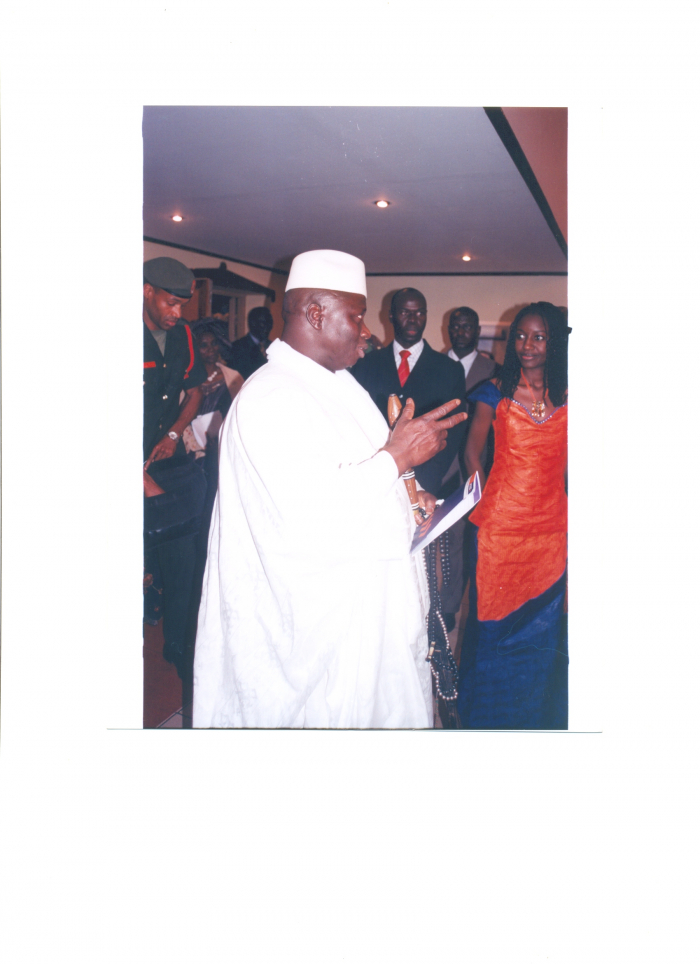 His Excellency Alhagi Dr. Yahya Jammeh has reiterated, in no uncertain terms, his administration's zero tolerance on racism and gay-marriage saying that anyone bent on such unacceptable activity will find his or herself in the wrong place.
"We are not asking you to speak Jola or dress like us but you have to respect the laws of this country. This country is a country of Muslims and Christians and you must live by one of those principles. Any activity that is unacceptable, you will be in the wrong place", he warned.
President Jammeh, who was speaking last Friday at the State opening of the National Assembly, maintained that Gambians are not hostile to anybody, "but there is one thing that we will not also accept and that is where a man marries a man.
"Despite all democracies, that is a democracy that we will not accept in this country. A man marries a woman. That is what we know and that is what is in the Quran. If you don't believe in that and you are in this country, you are in the wrong place", he posited.
According to President Jammeh, we can only live in peace when we tolerate and respect each other irrespective of your race, colour, origin or religion. "This is why we have a rapidly growing white population. We welcome people from all parts of the world", he added.
The Gambian leader also went further to warn that Gambians would not accept racism. "Gambia will not accept people that would come to settle with a culture that even the dogs will not accept. You are welcome to stay in this country as long as you wish and as long as you would respect our culture".
President Jammeh noted that Gambia's objective is to make sure that its dignity is respected. "We may be the poorest but we are equally human beings and dignified people. If you want to be our friend and you don't want to respect us as human beings, then you are not a true friend", he said.
He added: "This is why there are one or two countries with whom our relationship is as unpredictable as the weather pattern in the Atlantic Ocean. But despite all this turbulence, we do not wish any country any ill will. We stretch our arms for peace across the world".
The Gambian leader also posited that the objective of little Gambia is to be a beacon of hope for humanity that Gambia can set an example of how humanity can be.
"Those who want to be our genuine friends; we embrace them, but those who are not our genuine friends but pretend to be our friends, we welcome them but watch them", he concluded.
Read Other Articles In Article (Archive)